Resolve product quality issues and accelerate time to market
Accelerate innovation and respond quickly to quality issues, changing customer specifications, and obsolete parts to ensure compliance and mitigate delays.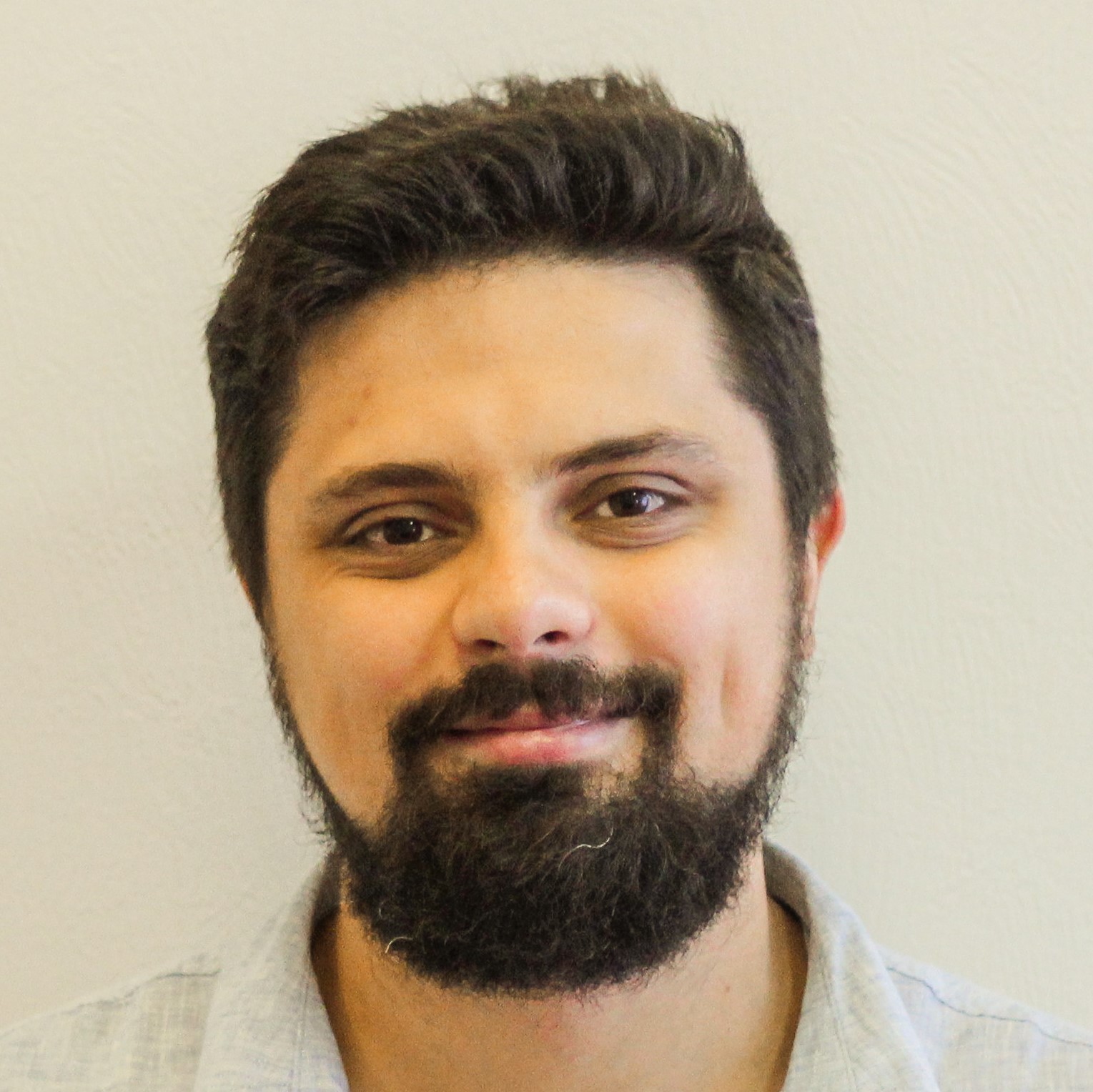 Build resilient business with OntargIT and Dynamics 365
Planning agility
Predict demand using AI and deliver products on time by planning supply and production in near real time, ensuring the right resources are in the right place.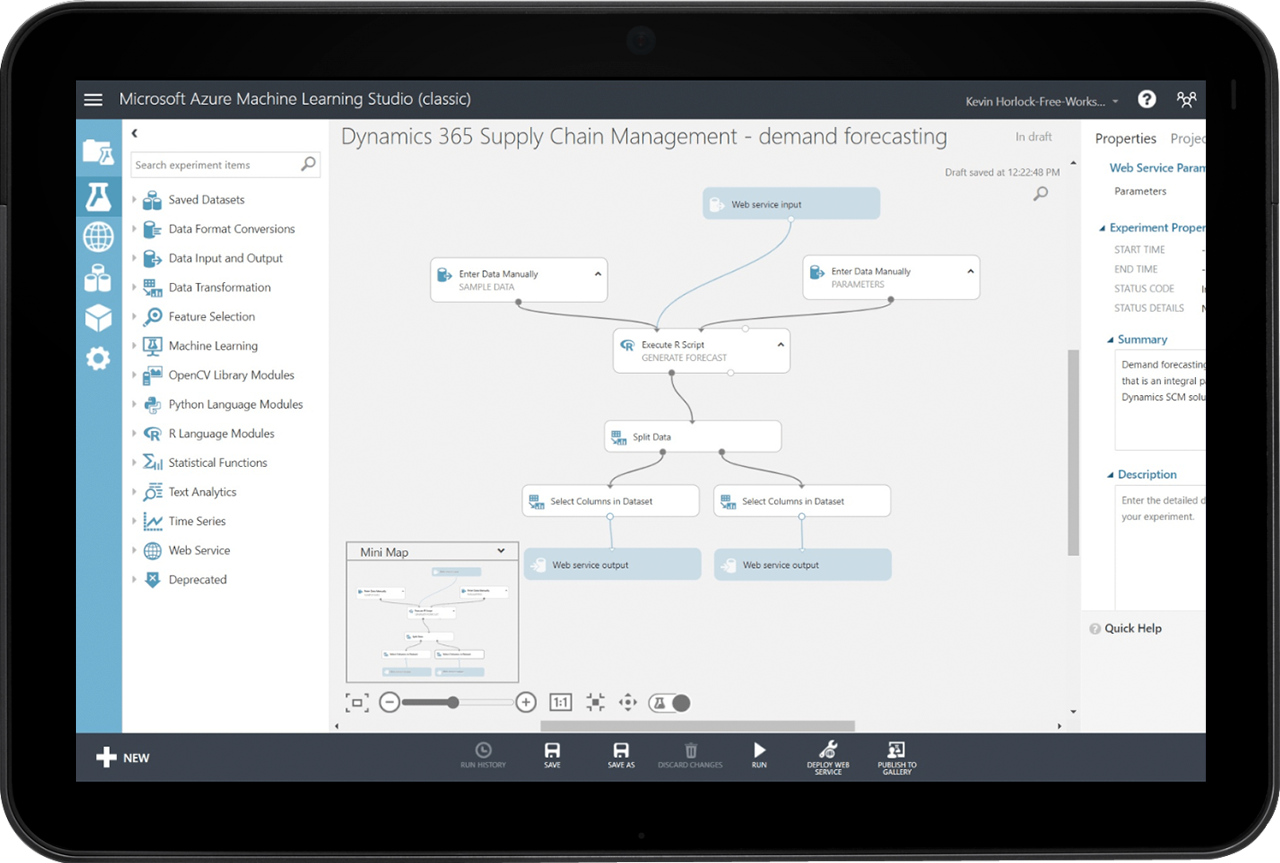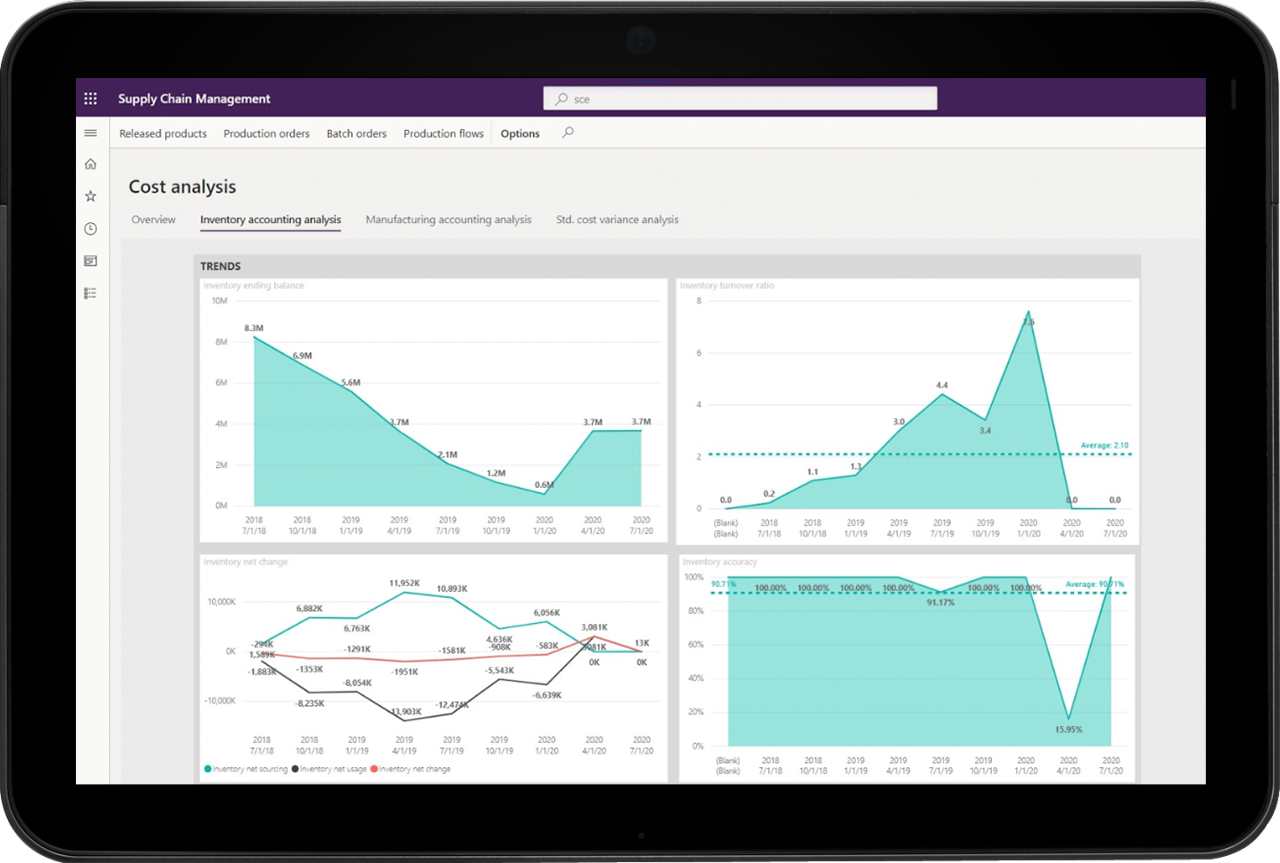 Optimize inventory and logistics
Improve delivery by using predictive analytics to optimize and automate inventory, warehousing, fulfillment, material sourcing, and supply chain logistics.
Intelligent manufacturing operations
Build agile factories and manufacturing processes with predictive technologies, IoT, and mixed reality to improve throughput, quality, and delivery while reducing costs.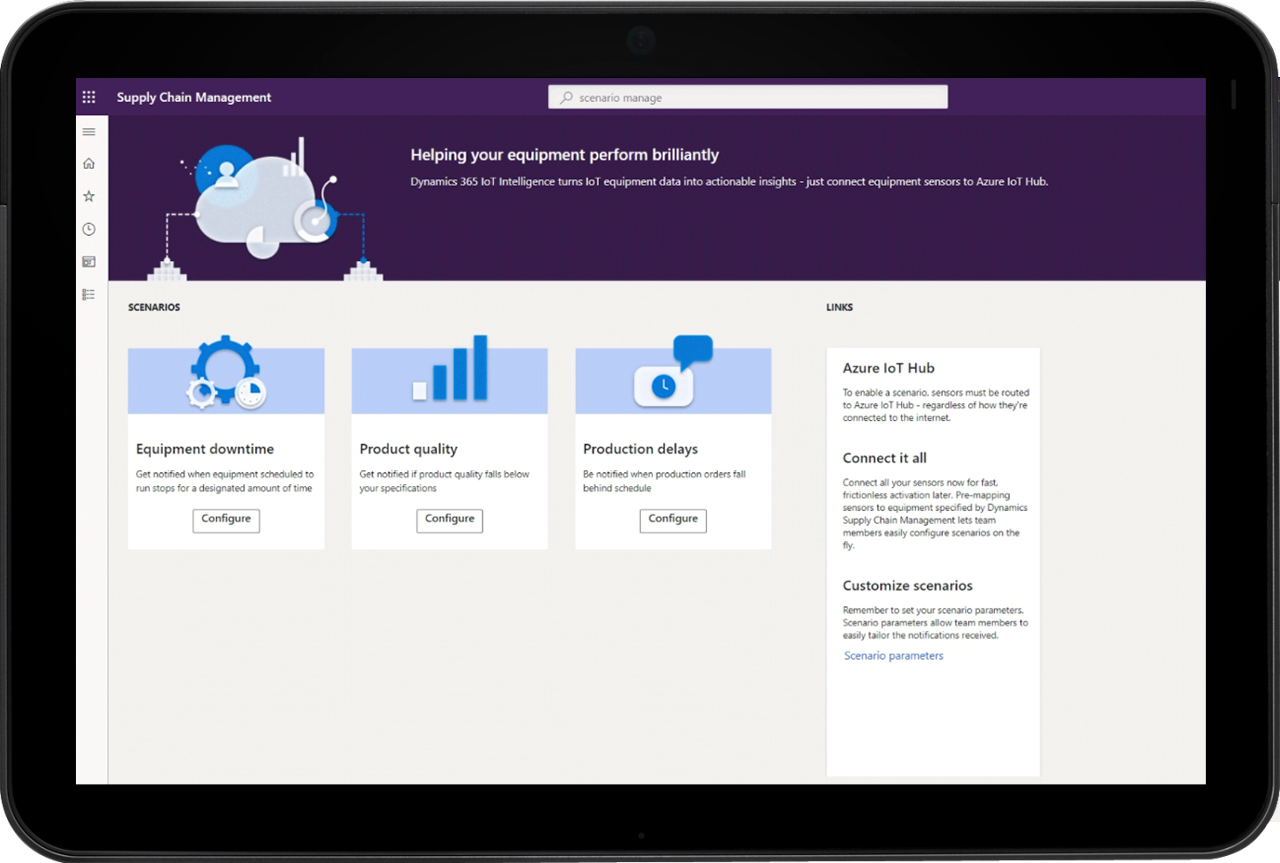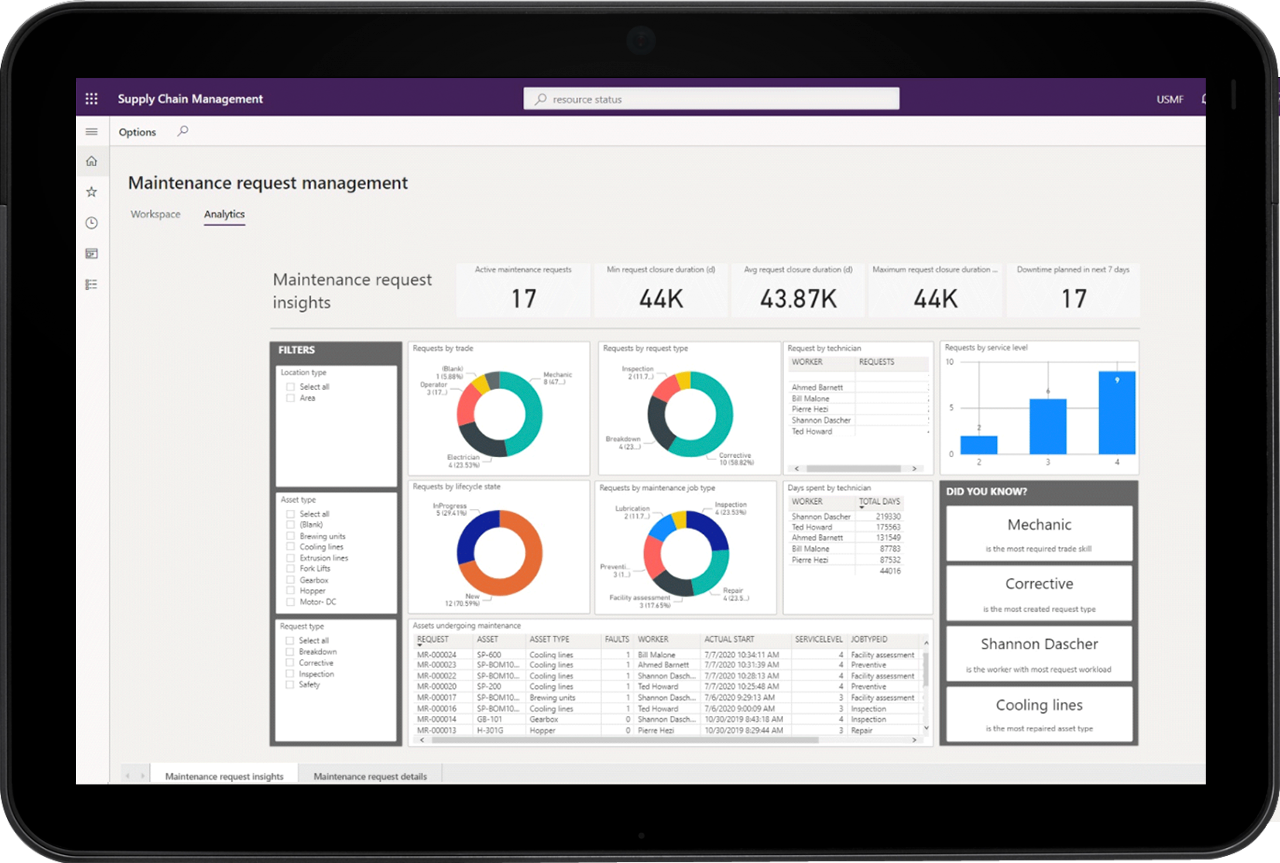 Maximize asset uptime and lifespan
Reduce equipment downtime, improve overall equipment effectiveness (OEE), and maximize longevity by performing proactive maintenance.