Toyota Ukraine enhances collaboration with dealerships to better serve end-customers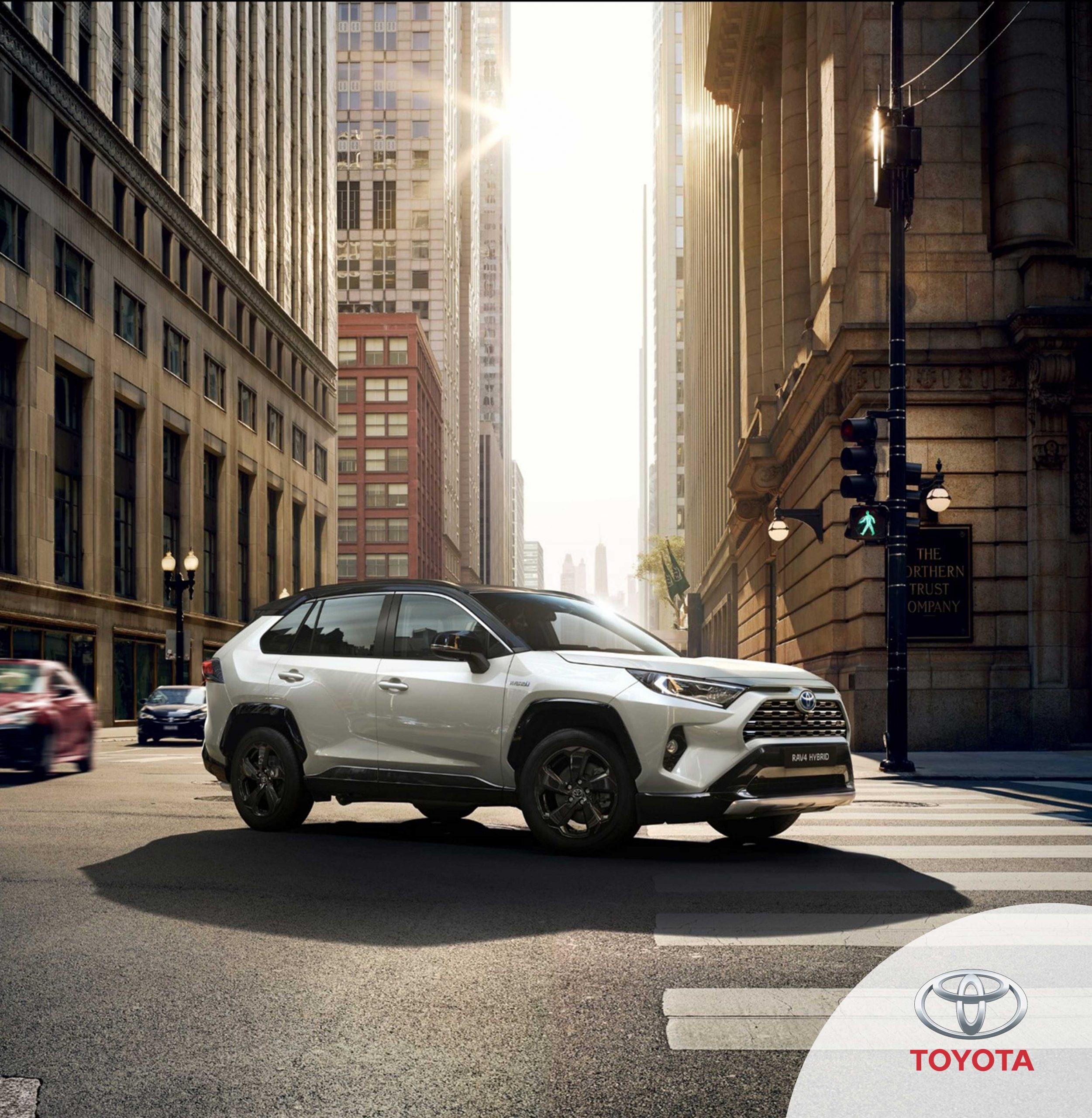 Toyota Ukraine is the official importer of Toyota and Lexus vehicles. It supports more than 35 dealerships across the country, providing services from importing vehicles to supplying spare parts for maintenance or repair. With speed of service becoming the new standard, sharing information with dealerships from manual reports via email no longer satisfied Toyota Ukraine's standards. The company decided to overhaul its digital toolbox and streamline data exchange from back office to dealerships, using Microsoft Dynamics 365, Microsoft Teams, SharePoint Online, and Microsoft Power Platform.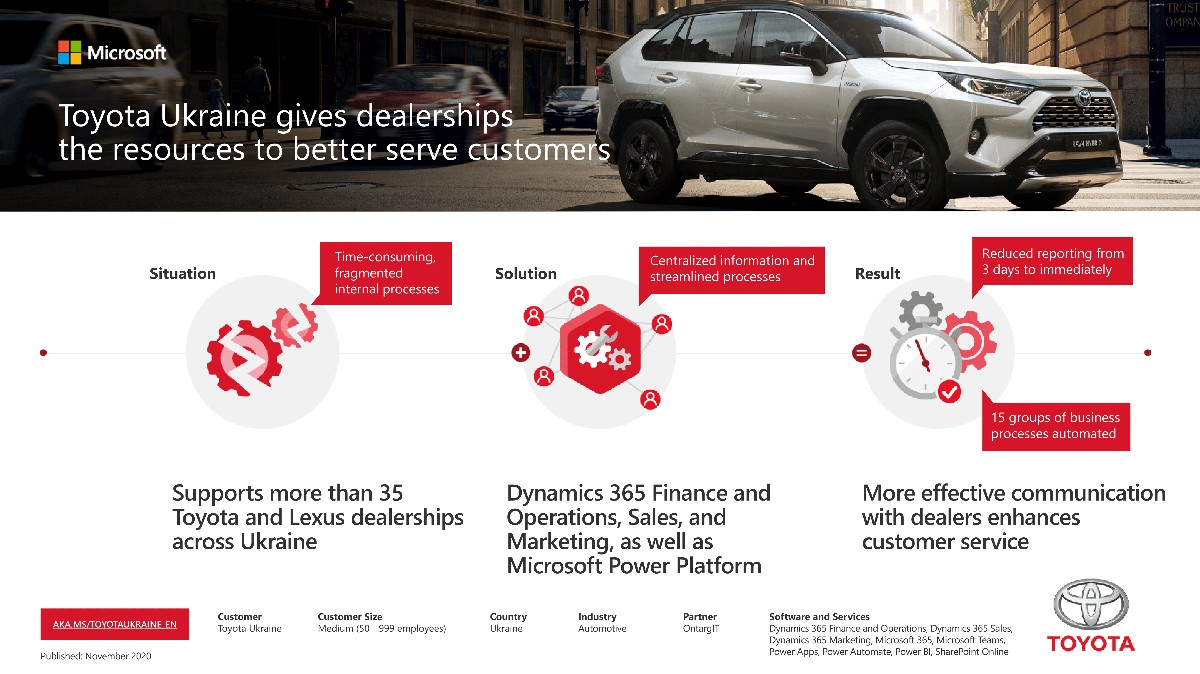 Toyota Ukraine is the official distributor of Toyota and Lexus vehicles and spare parts across the country, selling its products to customers through more than 35 dealerships. "To answer customers' questions, dealership employees need to have the right information about the cars and spare parts at hand. "That's where our head office comes in," explains Olena Gontar, IT Manager at Toyota Ukraine. "But we were sharing information from manual reports via email, meaning that data could get lost or be incorrect by the time it reached them. We needed a single space where the data could be updated by both the back office and dealership employees."

Connected partners make happier customers
To improve efficiency, Toyota Ukraine decided to migrate its supply chain management to the cloud. With OntargIT's support, it implemented Dynamics 365 Finance and Operations, Dynamics 365 Sales, and Dynamics 365 Marketing. "Instead of sharing info via email, we introduced a SharePoint Online portal, where all info is stored and is accessible by all dealers," explains Georgiy Asadchy, Chief General Manager of Finance and Administration at Toyota Ukraine. "The power of the cloud allows us to have a smooth and seamless supply chain process of our goods, helping dealers improve customer service and satisfaction." To facilitate collaboration between its head office and dealerships, Toyota Ukraine also implemented Microsoft Teams for all direct communications between the different entities.
"The connected experience speeds up collaboration and data-driven actions. For example, we have a connected service that collects data if there's damage to the vehicle. Before, we had to collect paper documents and enter them into the system. Now, data is directly input online by the team who noticed the damage. It saves time, eliminates manual data entry errors, and allows our dealerships to make repairs and serve customers faster," observes Asadchy.

Powering business through automation
Toyota Ukraine also aimed to improve internal processes related to requests from dealerships to the head office. "We used to spend more time preparing reports than analyzing the data they contained. We now have Microsoft Power BI dashboards and automate workflows using Power Apps and Power Automate. It used to take us two or three days to prepare and send a report, now they're available with a click of a button, so people can focus on analyzing the data presented instead, "explains Gontar.
Using Microsoft Power Platform also helps with marketing and sales. "Dealerships can request to launch a new campaign via the SharePoint portal. The request is processed by Microsoft Power Platform and automatically assigned to the relevant approvers, and then to the person who will launch the campaign," she adds. More than 15 such groups of business processes have been automated so far.