Enable your business to innovate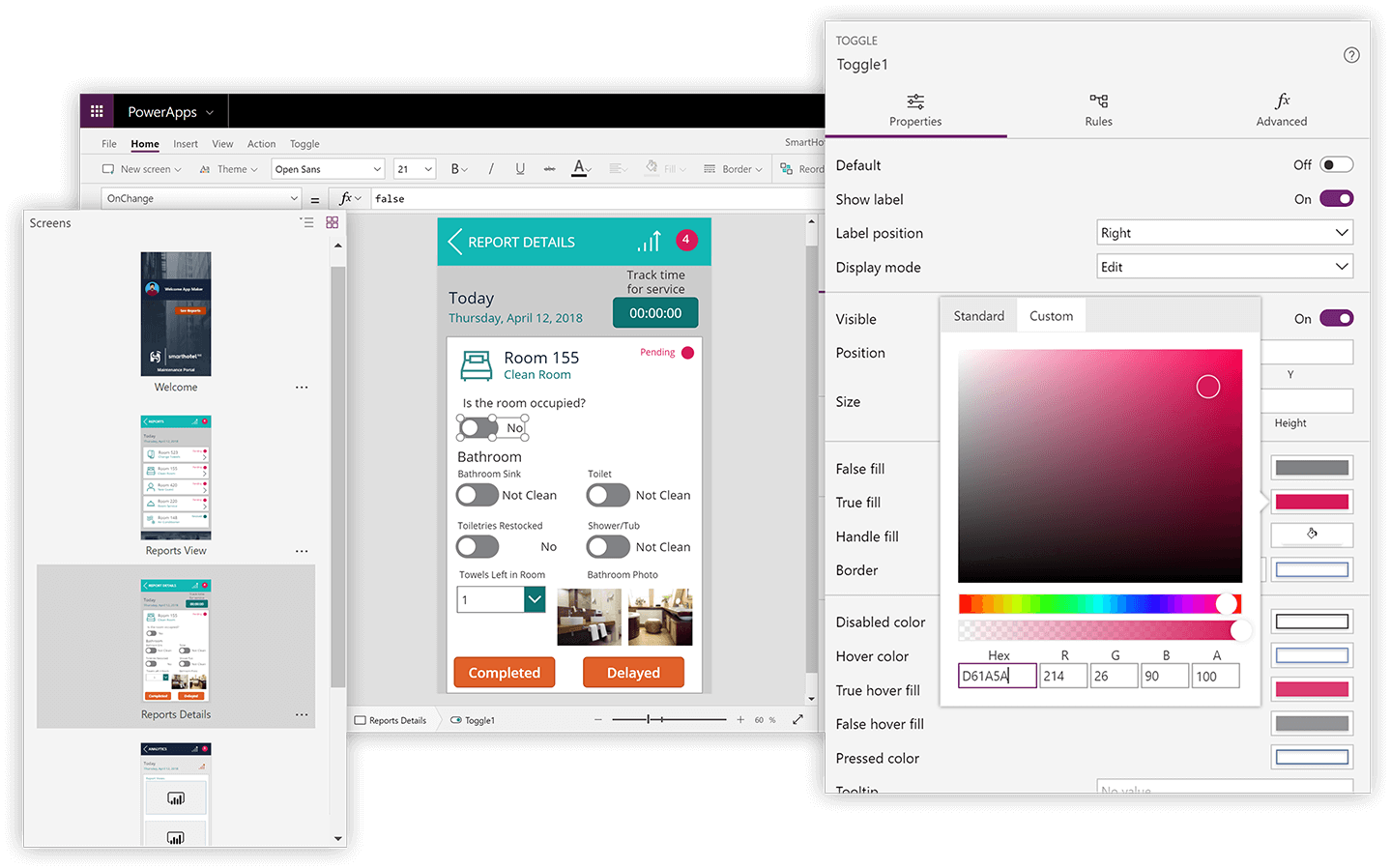 Build highly tailored applications
Start by designing your user experience on the Power Apps canvas. Customize every detail of your app to optimize for specific tasks and roles. Create apps for any device that uses a wide variety of controls including cameras and location, or start from a sample app showcasing common business scenarios such as expense reporting or site inspections.
Create sophisticated apps from your data
Begin with your data model and business processes to automatically generate immersive, responsive applications that can run on any device. Use a simple drag-and-drop designer to customize business entities and tailor the user experience to specific roles.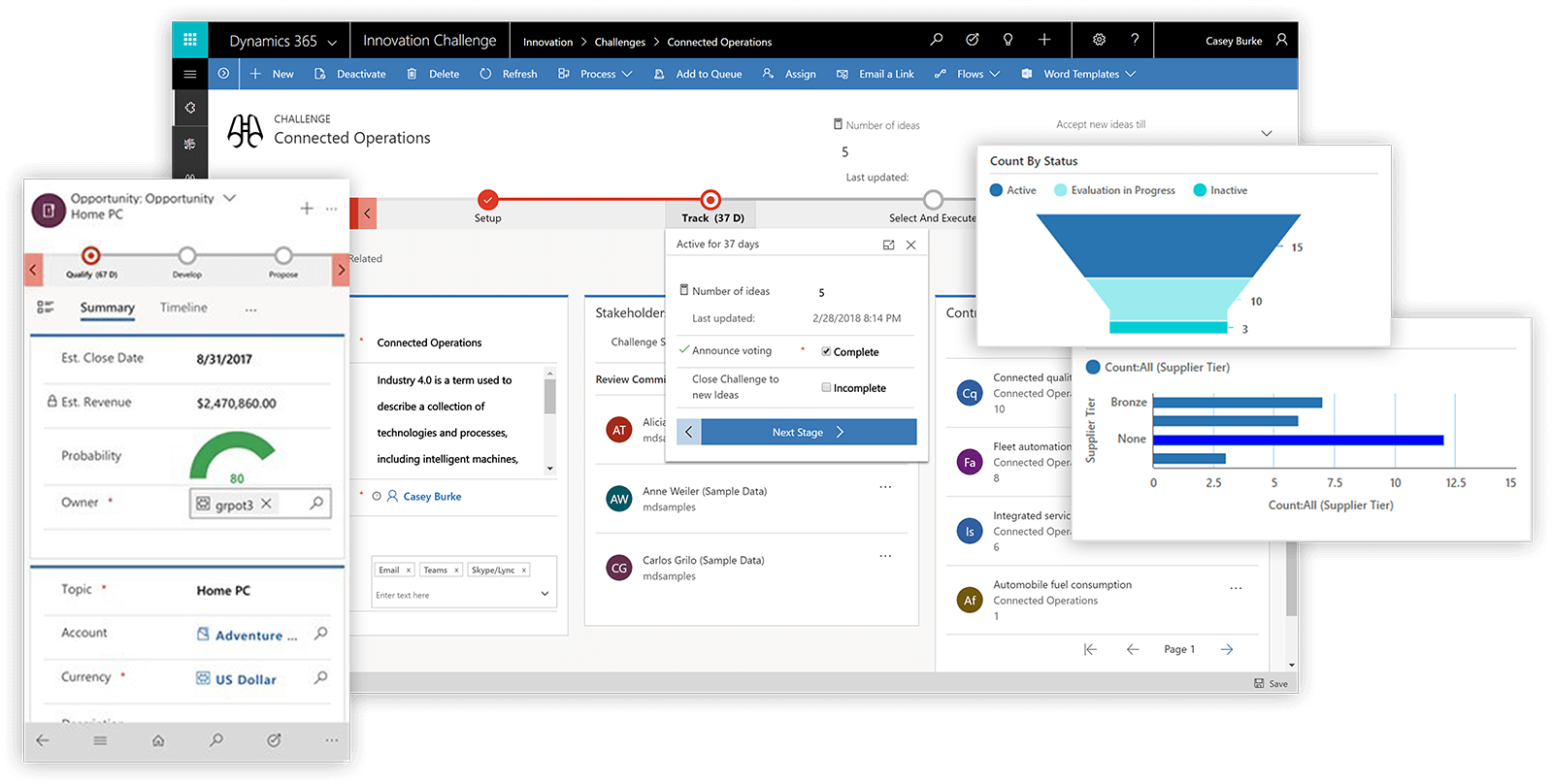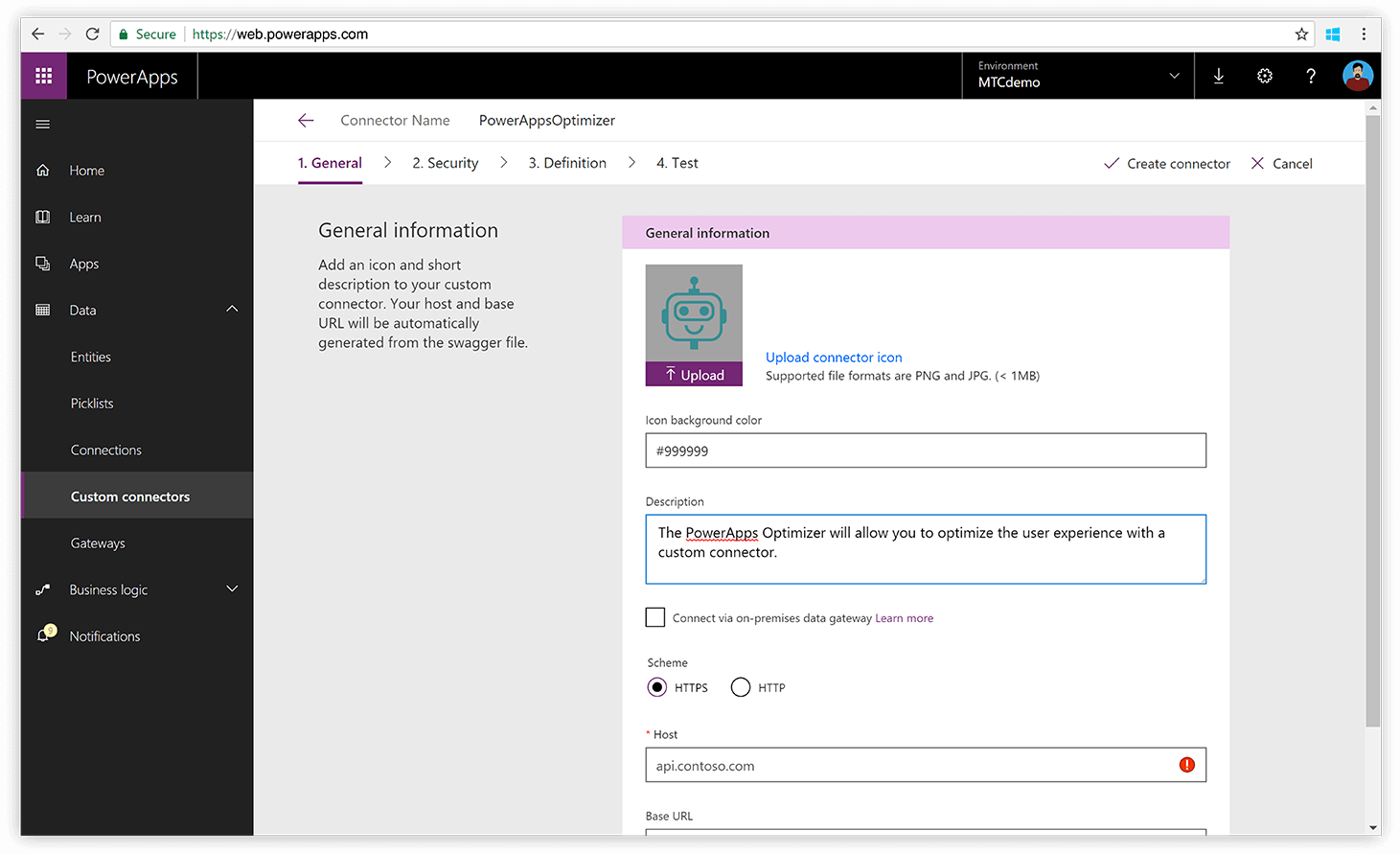 Integrate and extend your apps
Use the built-in Common Data Service to store data or model processes and business logic. Take advantage of more than 200 connectors to integrate data and systems you already use. Extend Power Apps further as a professional developer with custom connectors and logic.