Orchestrate customer journeys to create a stronger buyer pipeline
Start with Dynamics 365 Marketing capabilities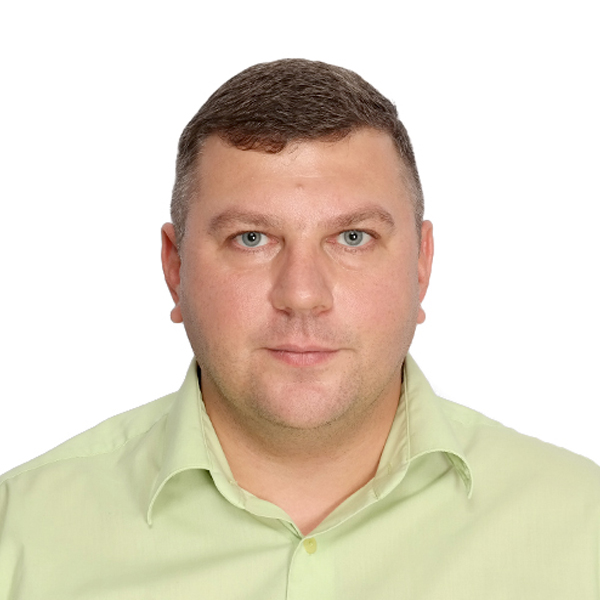 Build resilient business with OntargIT and Dynamics 365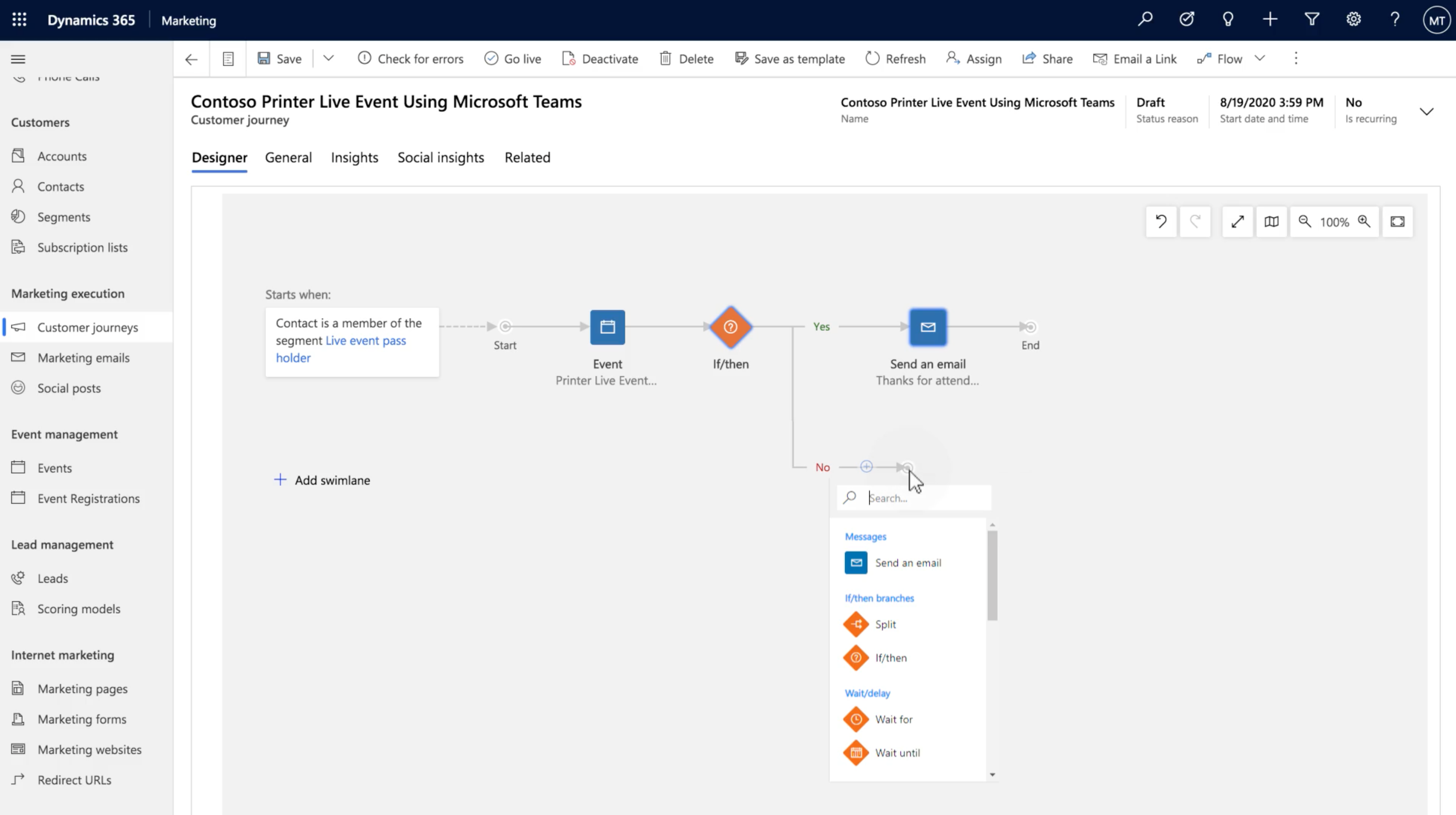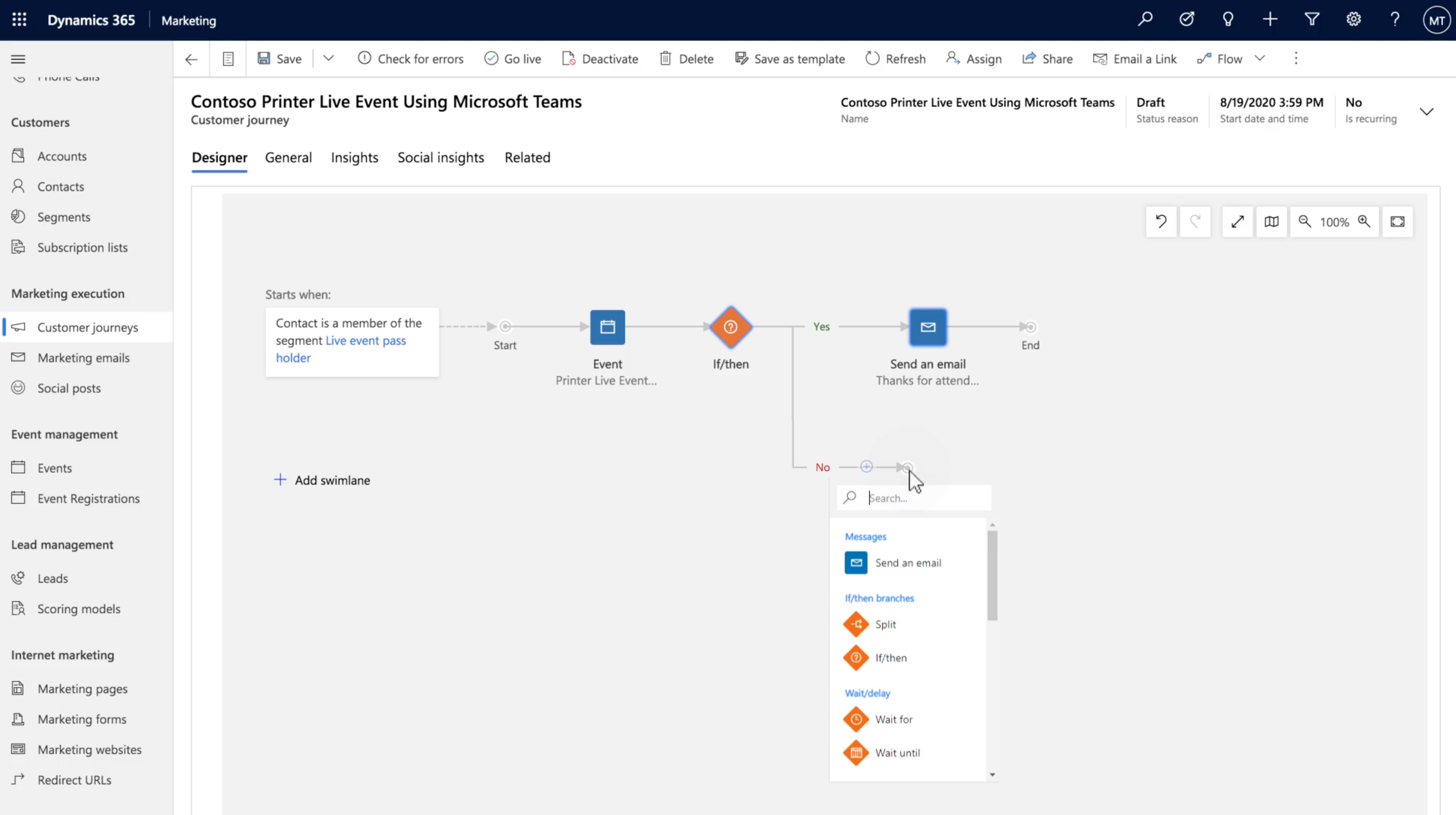 Personalize buyer experiences
by orchestrating customer journeys. Use prospect buying behavior and preferences to provide the right message at the right time in the right channel. Deliver messages triggered by purchases, returns, and payments.
Create a single view of prospects
and unify data with Dynamics 365 Sales across contacts, leads, and opportunities.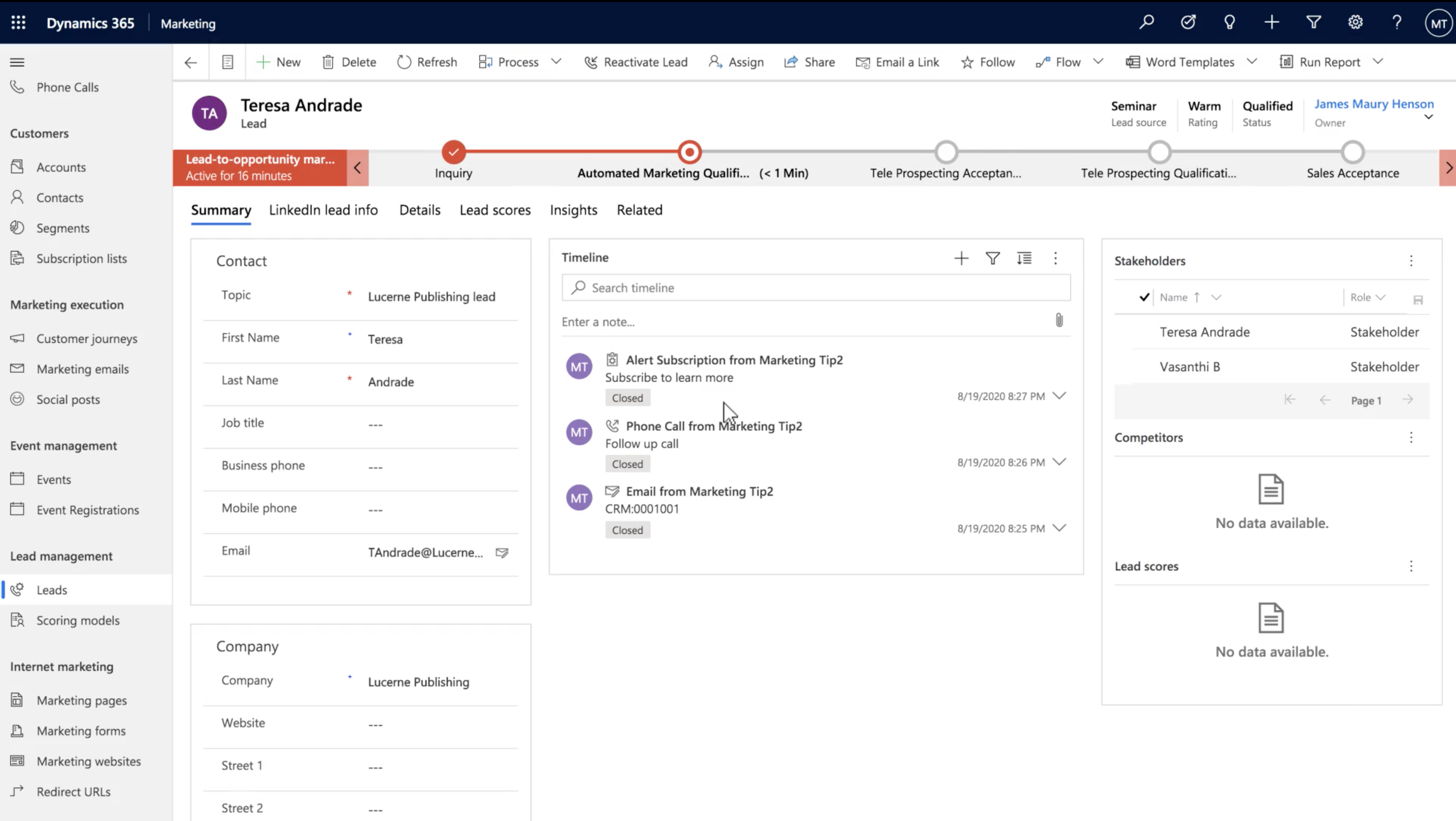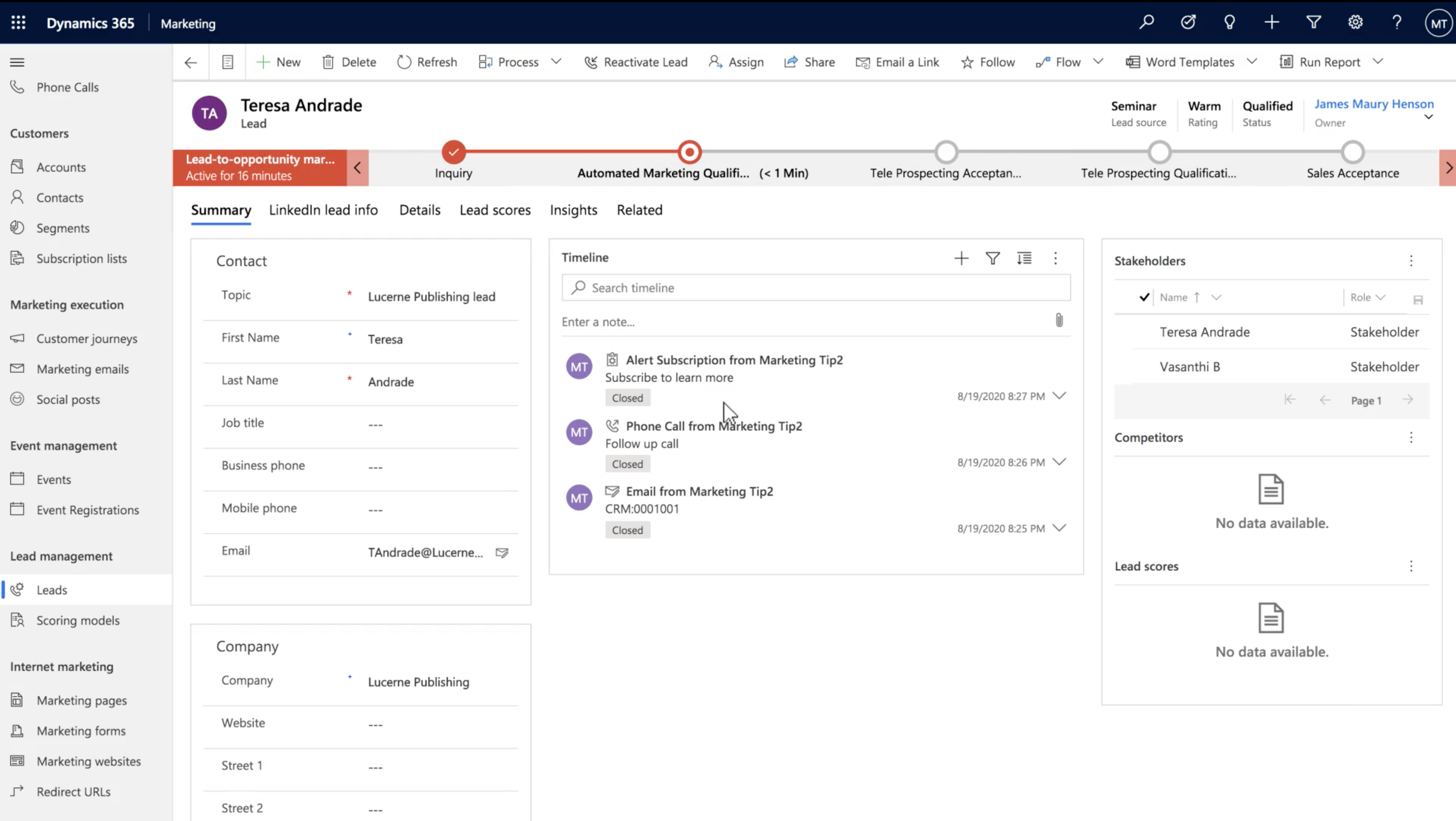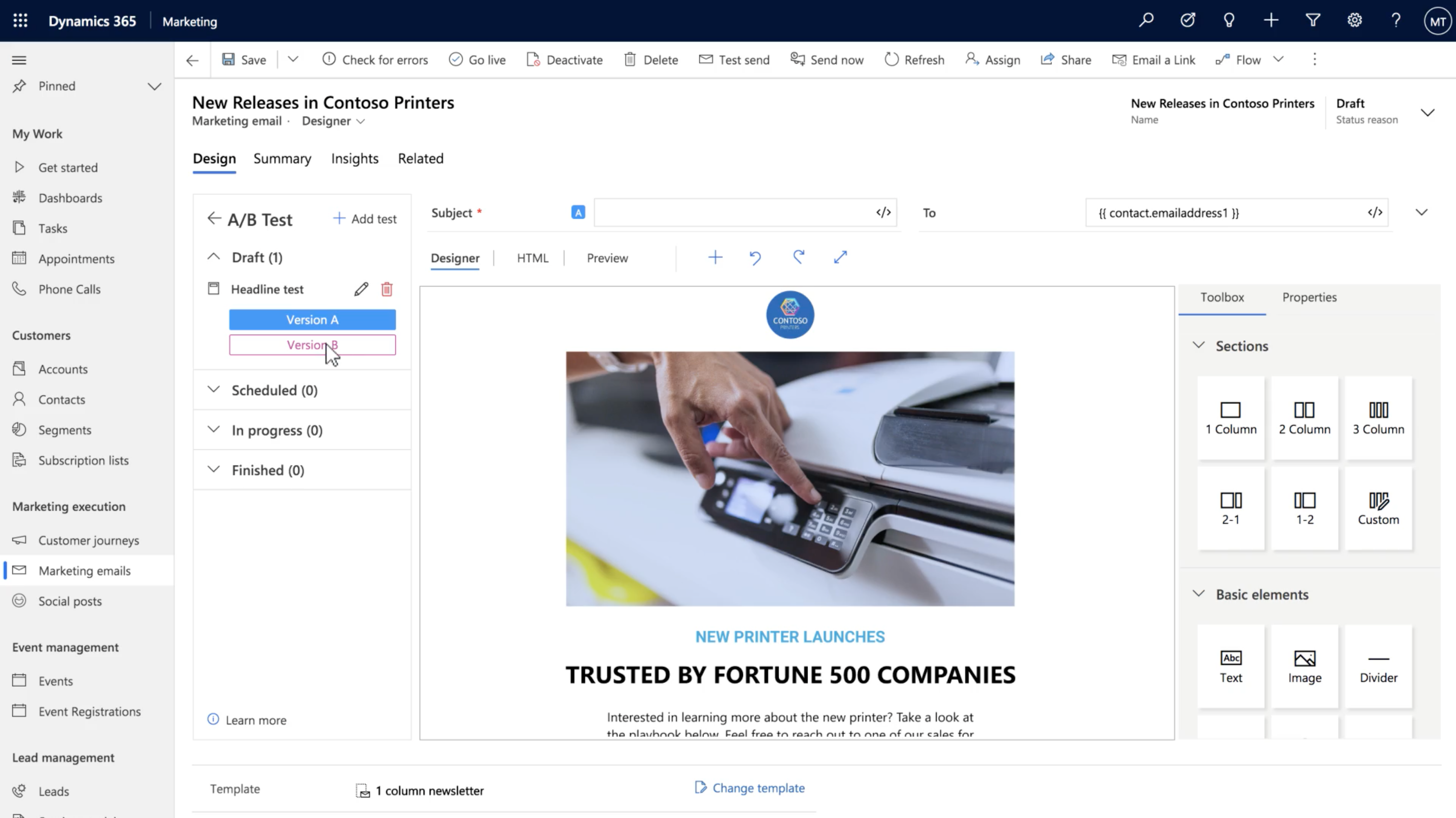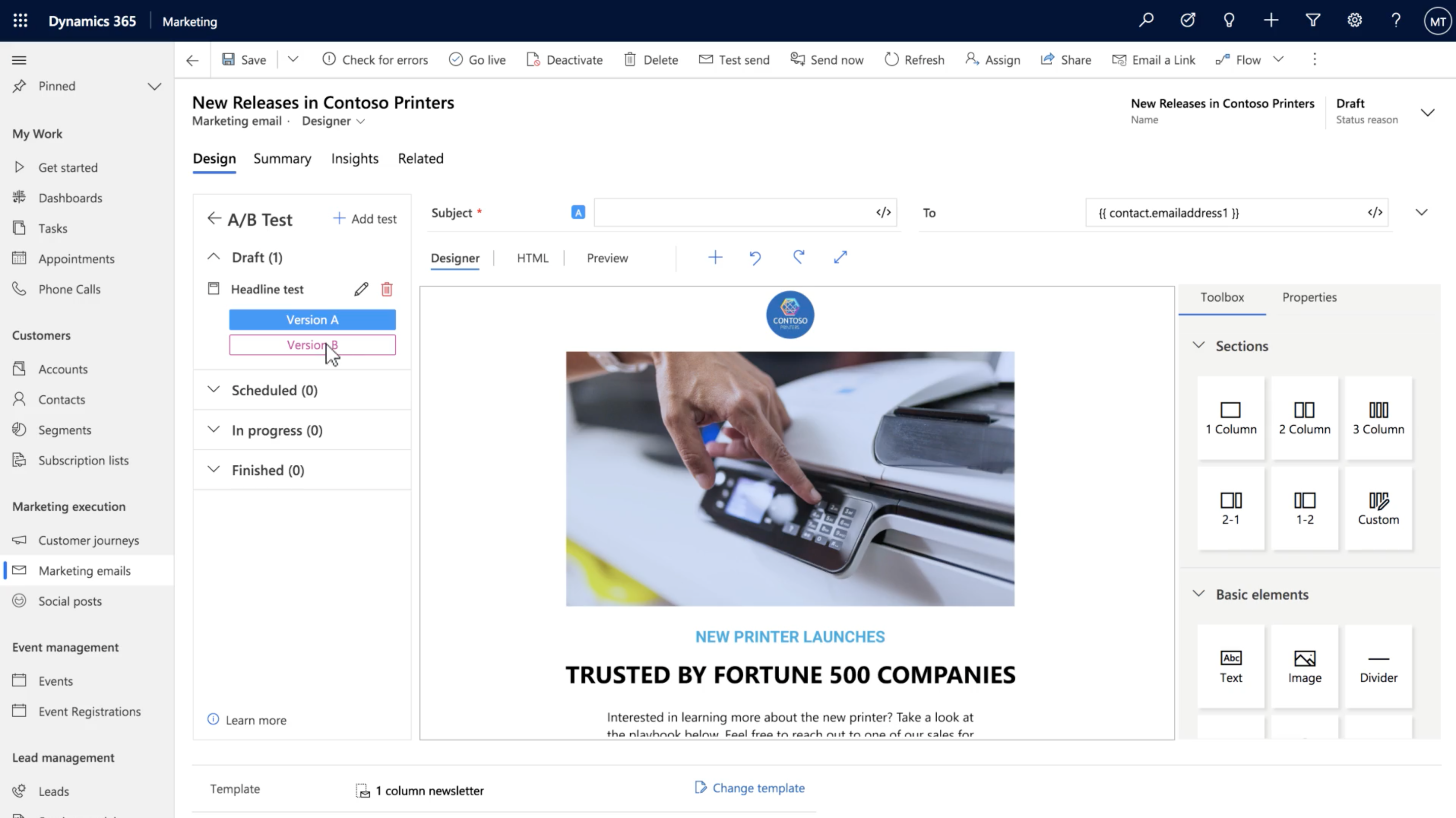 Use simple words and natural language
to easily define or view audiences for the segments you want to target.
Adapt marketing to your needs
using no-code visual editors to simplify build-and-deploy processes for web and mobile apps.