Microsoft Power BI is a powerful tool for data visualization and analysis. This technology allows companies to effectively use data and gain new insights, helping them make better decisions.
Variety of graphical options with Microsoft Power BI
Data visualization depends on the goals and needs of the company. Users can choose from over 85 types of charts, allowing them to display data in various formats and styles.
Real-time data management
Power BI allows for easy data management and processing. With this tool, users can connect to over 120 data sources, making it easy to process and analyze large volumes of data. In addition, Power BI allows companies to import data from Excel, SharePoint, SQL Server, and various cloud services.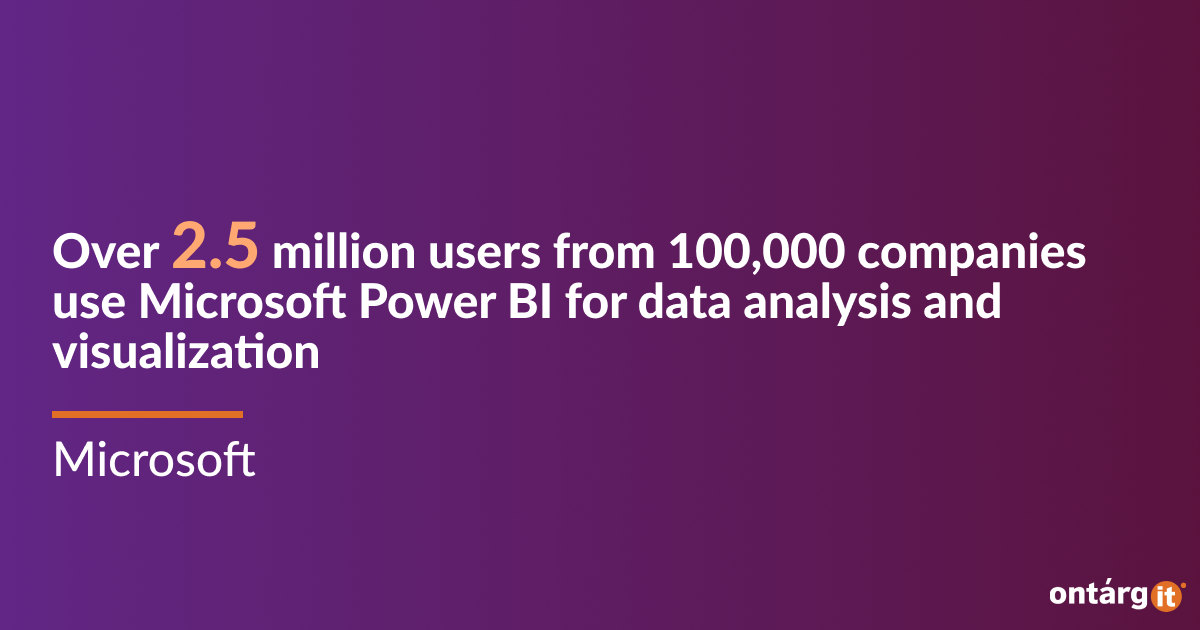 Optimization of decision making
Microsoft Power BI not only illustrates company data but also allows for real-time analysis, enabling better decision-making. Visualizing up-to-date data allows for quick analysis of the current state of the business, timely identification of shortcomings, and focus on new opportunities. With in-app notifications, users can quickly respond to any changes.
This solution is an indispensable for companies working with large amounts of data. This powerful tool allows for efficient use of data and gaining new insights, helping to make informed decisions and develop the business in the right direction.
With OntargIT your company can get the best solution to maximixe the potential of your employees, so don`t hesitate to get a free consultation from our experts.