The field service industry is evolving quickly in new and exciting directions with cutting-edge technologies like automation, AI, new learning tools, and mixed reality.
With adopted Microsoft Dynamics 365 Remote Assist and Dynamics 365 Field Service you can use all modern features so that your engineers can quickly collaborate with ship technicians in remote locations and provide specialized mechanical expertise.
The ability to capture, digest, and derive actionable insights from data is critical in modernizing a field service organization. Intelligent, predictive systems driven by AI – all of thar can automate time-consuming manual tasks like collecting data, diagnosing problems, and identifying the best solution for an issue.
Improve the customer experience
Prior to AI-empowered systems, the customer would have to actively reach out to report that the device had failed.
It could take weeks until a technician could complete the repairs, and your device? Continued to be slowed or blocked for days or weeks.
Without intelligent support, the technician may need to return for follow-up visits, unnecessarily wasting both time and money.
AI gives automated, remote self-healing and predictive forecasting, customer can use historical device data and predictive analytics to schedule downtime and even track the technician's arrival to the appointment in real-time.
It gives more control over their assets, and the field service organization is empowered to provide improved service delivery capabilities.
Increase technician productivity
AI's cognitive capabilities can even help optimize repairs before a technician arrives, providing routine diagnostics and testing for common issues.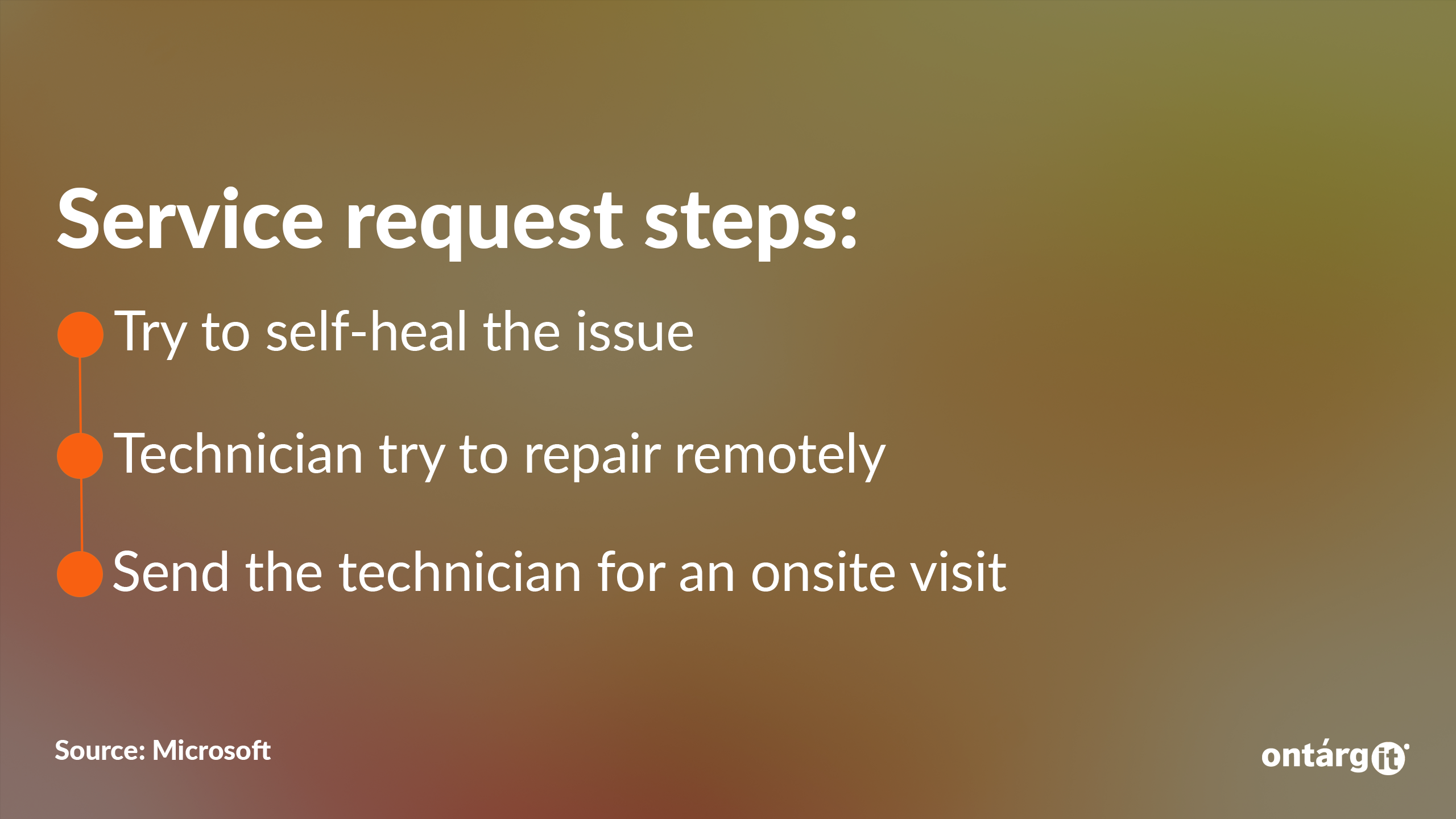 Mixed reality tools, like Dynamics 365 Remote Assist, can create 3D renderings overlaid directly onto the device, highlighting missing or broken parts and allowing the technician to view performance data. And the technician can obtain assistance from a more experienced technician through Microsoft Teams if the issue is beyond their current skill set.
Optimize resource management
In a traditional field service organization, technicians are often dispatched based on availability, not proximity to the customer or experience with a specified device.
As a result – available technician may arrive with limited access to customer information and device history, with lowers their ability to complete the repair on a first visit and driving up overall costs for the customer and the field service organization.
When a work order is scheduled in an intelligent system, assignments are optimized using multiple factors, like a technician's experience with specific failure or the customer's preferred technician.
The system will ensure to optimize the technician's schedule to create the most efficient path to navigate, giving the ability to perform additional calls per day and drive greater revenue.
Field service managers and technicians alike can synchronize and track inventory down to the truck level with real-time visibility to increase first time fix rates.
Dynamics 365 Field Service will help your business to evolve from the break-fix model by empowering technicians, optimizing resources, and improving customer experiences with a unique combination of world-class IoT, intelligence, scalability, and end-to-end field service capabilities.