«Toyota-Ukraine» develops business in Ukraine using Microsoft Dynamics AX ERP System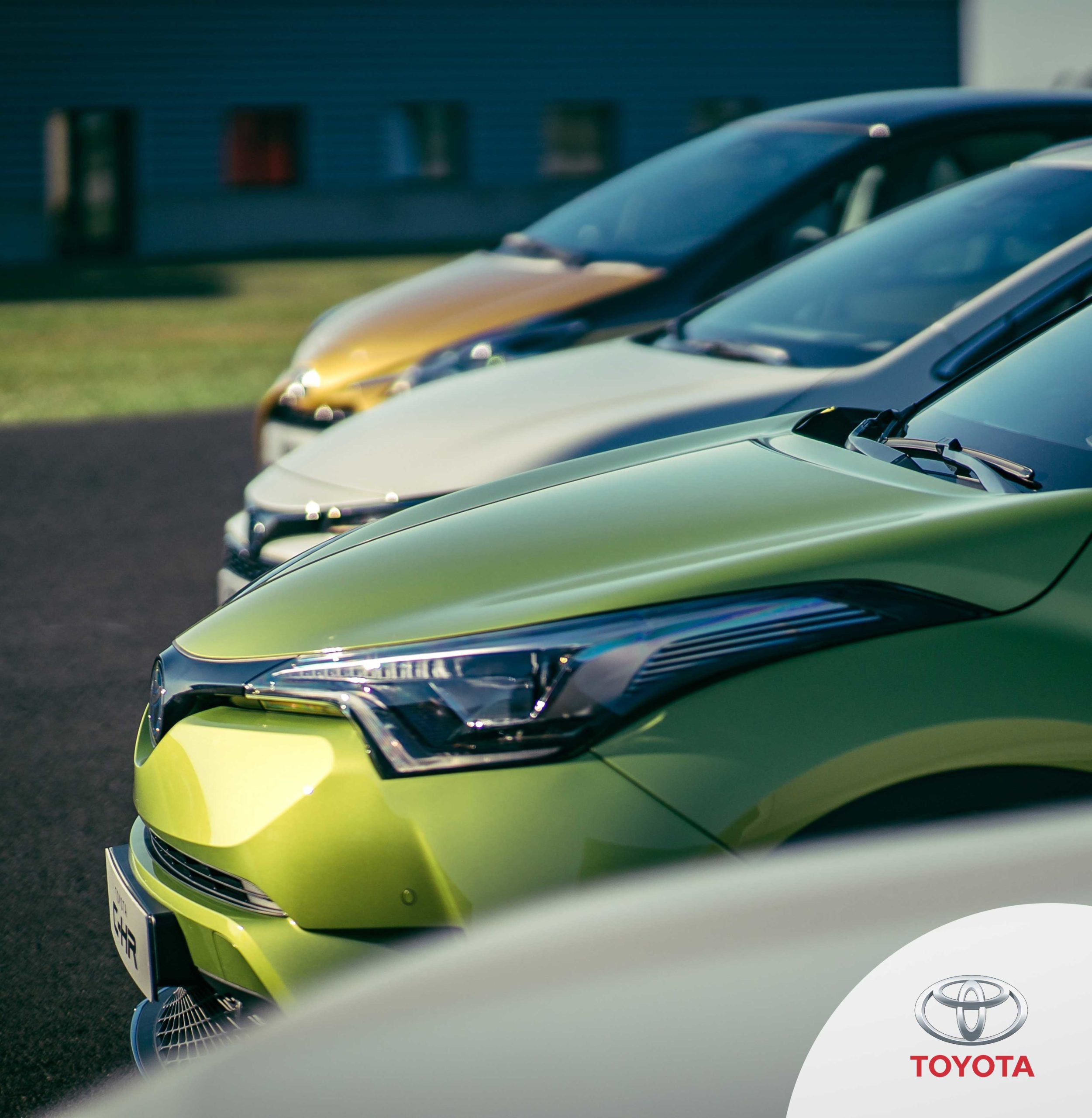 «TOYOTA-UKRAINE» Company with Foreign Investments is the official distributor of Toyota and Lexus brand cars and spare parts in Ukraine. The fundamental values and principles underlying the Company's current leadership route back to its incorporation stage. Since the time of its foundation in 2003, «Toyota-Ukraine» has followed the «kaizen» philosophy meaning «continuous improvement» in Japanese.
Implementation of the Project of Enterprise Resource Planning (ERP) on the basis of Microsoft Dynamics AX, alongside with other efficient management practices, have largely contributed to strengthening of the «Toyota-Ukraine's» position in the Ukrainian automotive market.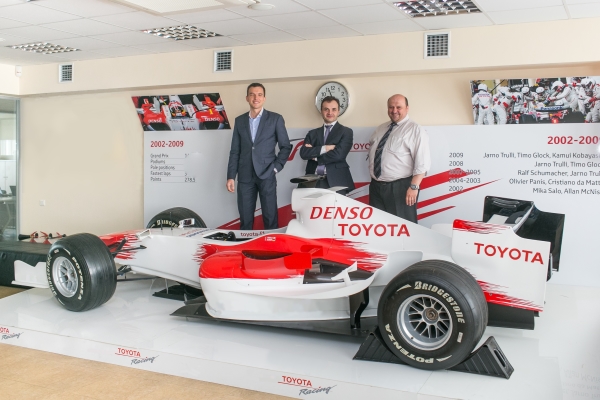 Business model
FLAWLESS SERVICES FOR RETAILERS AND CUSTOMERS
«Toyota-Ukraine» CFI launched the network of Toyota and Lexus Retail Centers (dealerships) in Ukraine and Moldova. Each retailer has a tailored sales scheme and budget, and is committed to strict compliance with all Toyota and Lexus retailer standards. To support invariably high quality of customer service, each item of the customer service pipeline, starting from the customer's choice of a car model or spare part order and up to the stage of product delivery to a customer, requires close attention and control.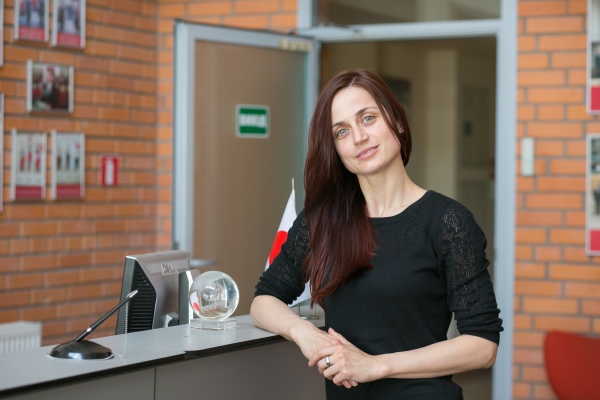 Situation
Due to the extensive sales growth in 2007, increasing number of offered brands, retailers, transactions, information flows and system users, as well as new business processes and schemes, the accounting system previously used by Toyota Ukraine did not meet growing business needs of the Company anymore.

A considerably increased load on the old accounting system resulted in the exhausted limit of its performance. The Company's top management decided to seek for and implement a more powerful, multifunctional and advanced platform.
Choosing Microsoft Dynamics AX
«Advisor's experts («big four») studied the required technical specifications and verified them against the solutions offered by the world leading ERP vendors. As a result, «Toyota-Ukraine» was advised to switch to Microsoft Dynamics AX, as an optimal ERP solution for growing business».
– Mr. Oleksandr PROTCHENKO, the Chair of the IT Department at Toyota Ukraine CFI
Despite all complications attributable to the global financial crisis of 2008 and resulting sales slowdown in Ukraine, the management of Toyota Ukraine CFI decided to implement the plans of step-by-step switching of the Company's key logistic and sale processes to the Microsoft Dynamics AX platform.
Solution
Between February 2008 and August 2009, «Toyota-Ukraine» completed the first phase of the Project of Enterprise Resource Planning (ERP) on the basis of Microsoft Dynamics AX (version 4.0 at that time). As a consequence, a number of spare parts trading business processes were automated, including management of item catalogs and pricing, distribution and store processes, cross docking management of goods delivery by road vehicles, price cost calculation, supplier and customer payments, integration into the accounting system, data exchange with manufacturers' and counterparties' systems, analysis, including marginal analysis of supplies.
In December 2009, OntargIT, a Microsoft partner, launched the new Project of Toyota and Lexus brand cars logistic and sale processes automation on the basis of the updated Microsoft Dynamics AX (2009) software. The Project scope provided for automation of the business process categories listed hereafter:
logistics of import, export and domestic movements;

integration into Toyota global systems (sale planning and accounting systems) and systems of counterparties, including service providers (logistics operators, freight forwarders, insurers);

cost accounting in various aspects using distribution mechanisms;

customer and supplier payments;

reciprocal integration into the existing accounting system;

development of an analytic reporting system employing OLAP technology.
The Project results included a web portal launched for efficient cooperation with the retailer network, with OntargIT's project team making use of the experience of Microsoft Dynamics AX implementation in car distribution business for other automotive industry companies. As a consequence, budget performance was achieved, and the Customer's assignments were accomplished within the agreed time limits and on a maximum quality level.
«Over 35,000 cars of 9 brands (i.e. each one in 7 passenger cars) are annually sold in Ukraine using OntargIT's solutions employing Microsoft Dynamics AX».
– Mr. Volodymyr SVYRYDENKO, the CEO of OntargIT
In October 2010, supported by OntargIT's professionals, use of the software application commenced, and employees of the «Toyota-Ukraine's» Logistics, Sales and Finance Departments switched to the new system.
In December 2010, the third phase of the Project aimed at unified and combined cars and spare parts sale processes based on the Microsoft Dynamics AX 2009 system began. The Project was successfully completed in February 2011.
«Microsoft Dynamics AX is an optimal ERP solution for Toyota Ukraine's growing business and automation of logistics and sales of cars and spare parts».
– Mr. Georgiy ASADCHYI, the General Manager of the Finance and Administration Department at «Toyota-Ukraine»
In 2012-2013, the comprehensive Project of automation of the business processes related to customer relations management on the basis of the latest version of Microsoft Dynamics AX (2012R2) was implemented. Implementation of this sophisticated Project enabled «Toyota-Ukraine's» online measuring of customer service efficiency in its entire retailer network. It was another step forward to make sure that each Company's end customer receives the highest quality service in the retailer network.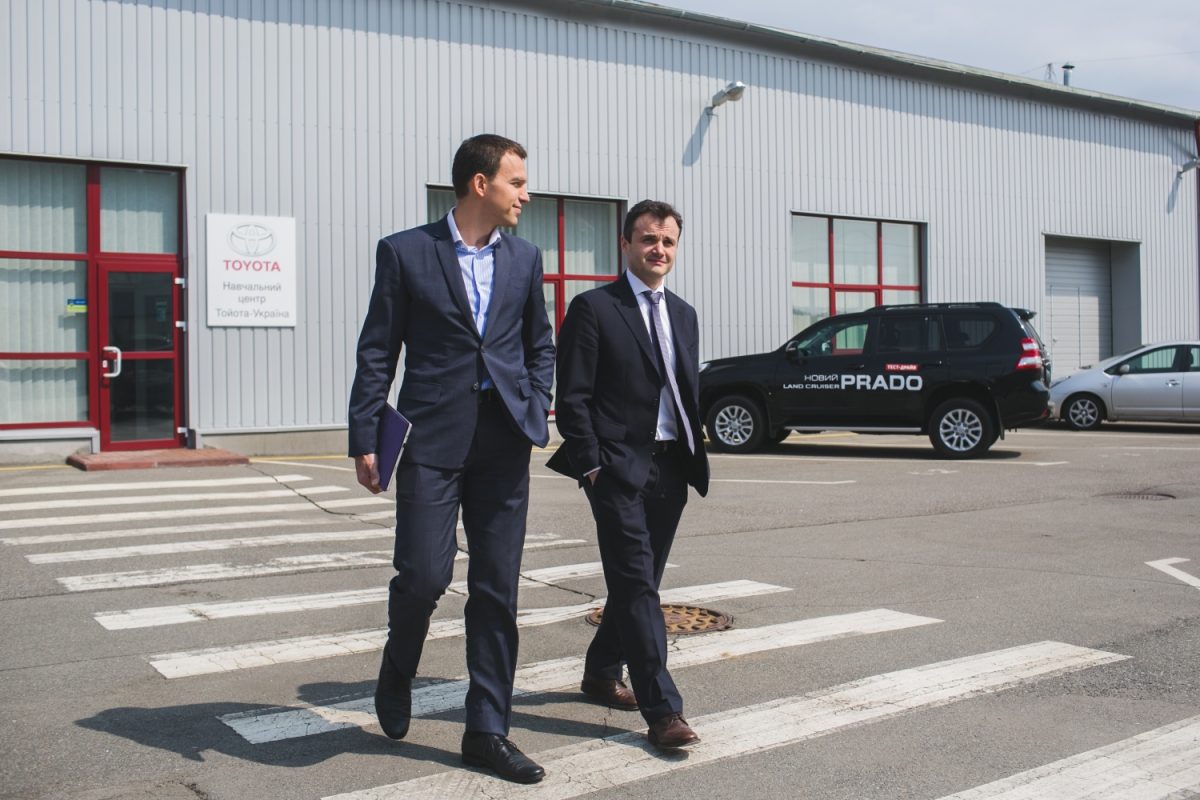 Goal
Due to successful completion of a number of projects, the Company's business processes of supplier and customer payments, internal and external logistics, warehousing and reservation management, prime cost calculation in several currencies, counterparty payments, retailer and customer relations management, and many other Company's processes are supported employing the Microsoft Dynamics AX system.
Implementation of the Enterprise Resource Planning system has enabled stable performance and operation of the Company's software processing massive information flows, and opportunities for further sales growth.
In addition, the ERP system has ensured comfortable simultaneous operation of a considerable number of Company's employees with no threat of system overload.
The world leading ERP system has provided «Toyota-Ukraine's» specialists with flexible tools to configure the data processing environment, reporting, and streamlined workflows.
Flexibility of system configuring in the course of Project implementation prompted the Customer's idea of Project scope extension. Then, the consultants developed a new concept of implementation of one of the key business processes, i.e. car logistics. As a result, the Project deadline was slightly shifted; however, the resulting quality and stability of the system have been largely benefited.
«The solution implemented at Toyota Ukraine CFI supports high level automation and allows adding of more business processes for further development of the system».
– Mr. Igor VASYLENKO, the Consulting Director at OntargIT
Successful partner relations between «Toyota-Ukraine» and OntargIT in a series of projects focused on a comprehensive solution employing Microsoft Dynamics AX has laid substantial grounds for future collaboration and extended use of system options and opportunities.