Turn outdated into automated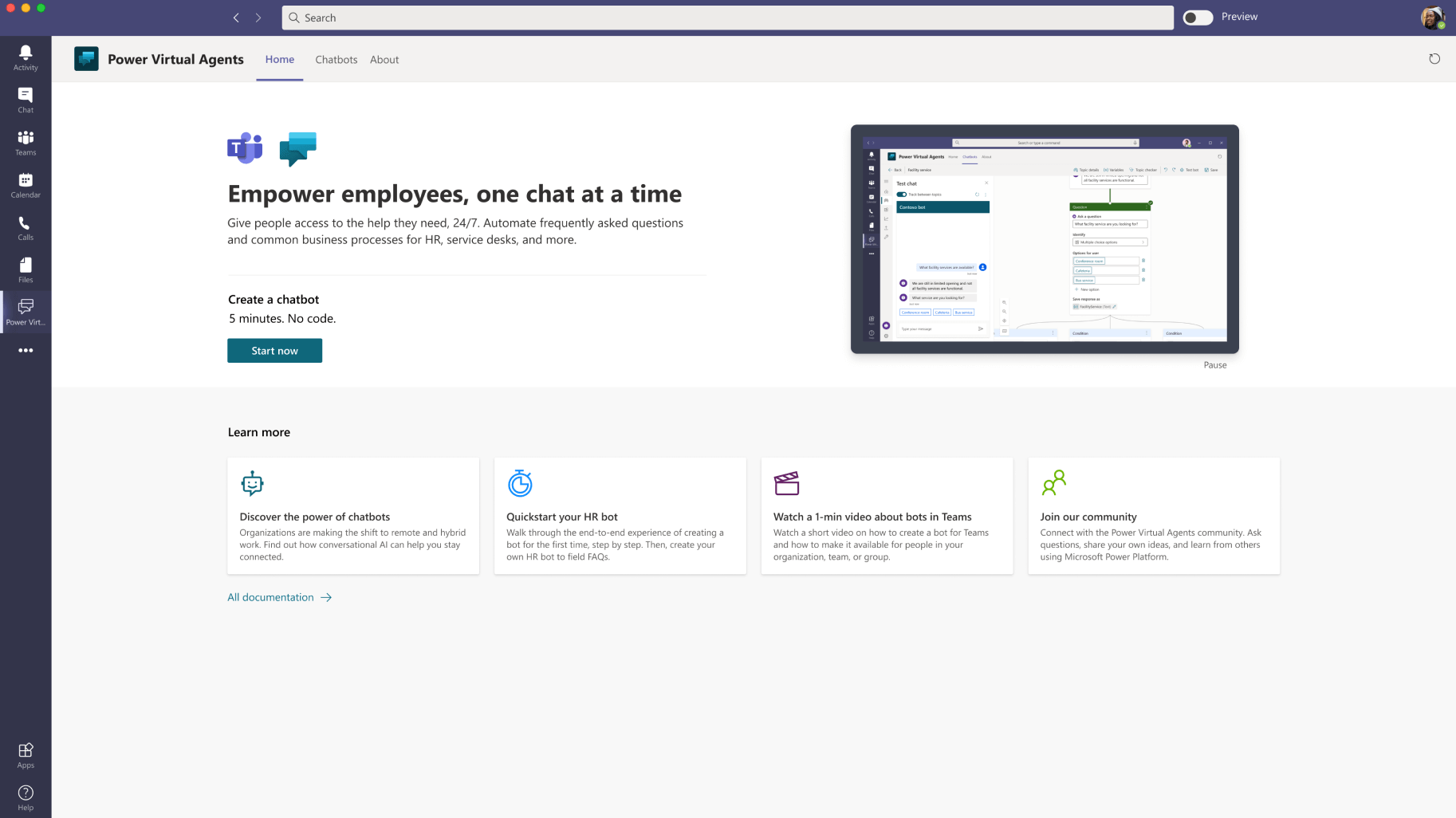 Easily create your own chatbots
Create and manage powerful chatbots—without the need for code or AI expertise—with an easy-to-use graphic interface.
Take action
Easily integrate your chatbots with the products and services you use every day. Look up records, personalize conversations, hand off conversations to live agents and call APIs. Choose from hundreds of prebuilt connectors, build custom workflows using Power Automate or create complex scenarios with Microsoft Bot Framework.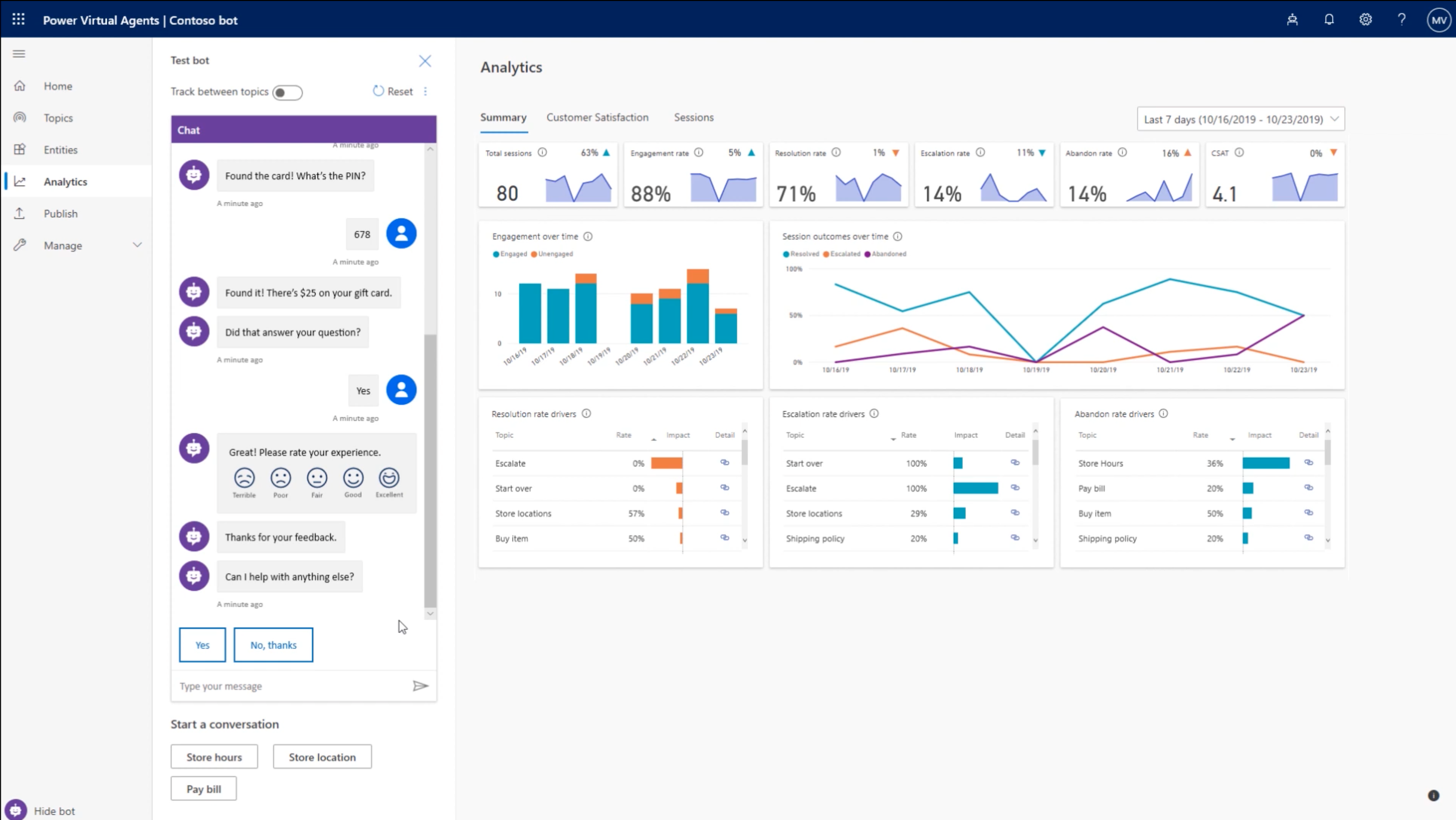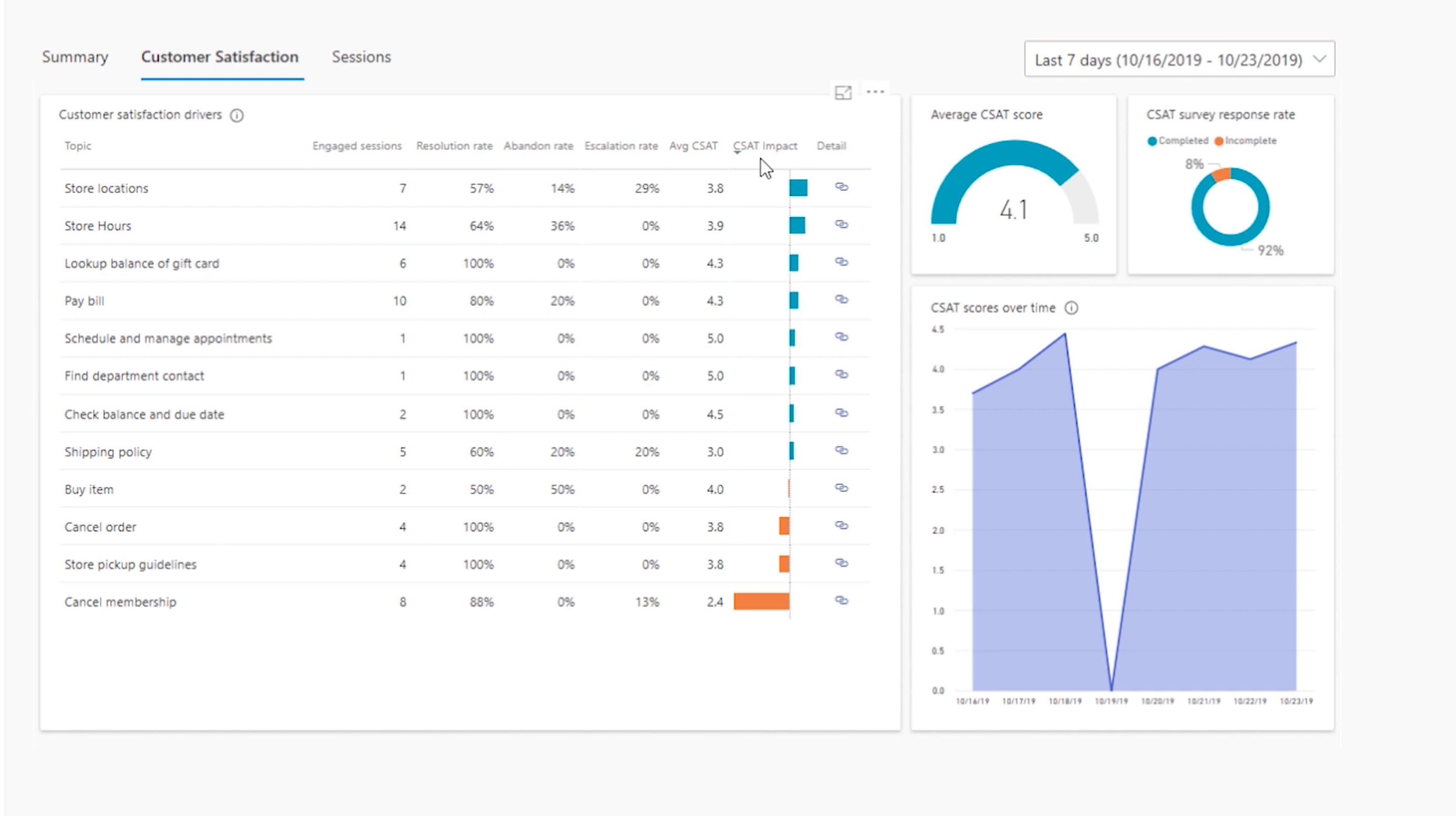 Build smarter bots
Get suggestions on which topics to build, create rich personalized conversations using natural language understanding and entity extraction, monitor and improve your chatbot's performance using AI and data-driven insights.