Cloud is no longer a futuristic idea, more like an urgent need, an essential requirement for digital transformation.
Enterprises need to find new ways of remote and digital working to deal with uncertainty by sustaining operations under severe troubles, flexing with unstable customer demand, and managing changes.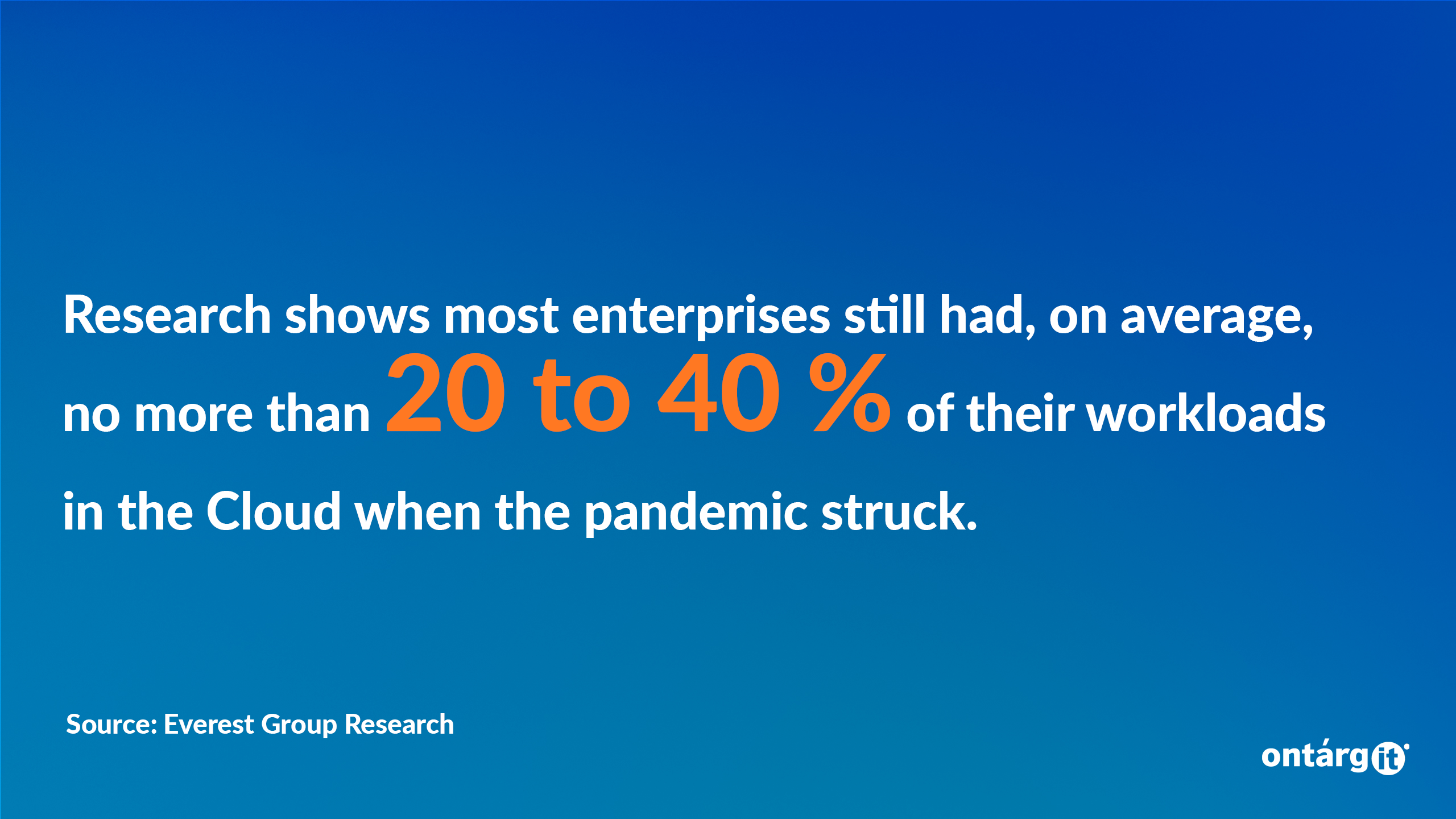 That is why rapid Cloud implementation is now a necessity. But it needs to be done correctly and securely.
A well-planned and rigorously executed cloud migration will expertly balance speed with cost-effectiveness, data security, and, what matters, future business value.
You should pay attention to the five core elements to achieve those outcomes.
Strategy
Before you migrate, you need to study the actual industry cases you want to achieve in your Cloud migration to know how you can deliver an effective outcome to your business.
For example, OntargIT provides the company`s successful implementation case studies.
Also, you must ensure that each migration initiative aligns with the broader business strategy. Failure to do so can lead to disjointed capabilities and lower performance. You must be specific about what you want to do.
Plan
You must be clear about the migration process – where you are now, where you are going to end up, and how you will get there.
You need to gather enough data about your applications during the assessment phase, including how they map to the underlying infrastructure.
Balance factors like strategic business relevance to your industry and possible capitalization profile against its migration complexity and risk. There may be external factors to consider as well.
You can ameliorate the complex task of assessing and prioritizing a migration strategy with the "7Rs" approach:
Execution
The key is finding the right partner to ensure your migrations.
You need to keep the broader strategic business value in mind, prioritize and accelerate value, execute with the support of the right tools and skills, and then evolve quickly to capture higher-order value levels.
Security
Cloud can be much more secure than a proprietary data center, but security teams need the skills and tools to do so on each cloud platform the organization is using. Leading organizations overcome the cloud security skills deficit by building security guardrails at the start, auto-remediating any deviations from their control baseline, and establishing a lightweight governance process to manage security, technology, and cloud evolution over time. Leveraging the security expertise of an external provider and the cloud provider will be the key to getting Cloud security right.
Long-term value
Your migration plan must consider what happens next. How does the operating model need to change? How can active management and future optimization change business value? Have we infused the capability throughout our organization to move quickly beyond the migration itself and start exploiting the higher-order services available in the Cloud?
Above all is the evolution to new business models needed to thrive in the future, creating a platform for innovation, enabling advanced digital technologies, and experimenting with new products and services. There is no time left, every company should be looking to accelerate Cloud migration as an urgent need.
OntargIT offers cloud access continuously since 2009. We provide the expertise you need to make sure your Dynamics 365 deployment or migration projects and digital-transformation journeys deliver the results you want for your business to truly revolutionize it.