IMMER Group boosts digital transformation with Microsoft Dynamics 365 platform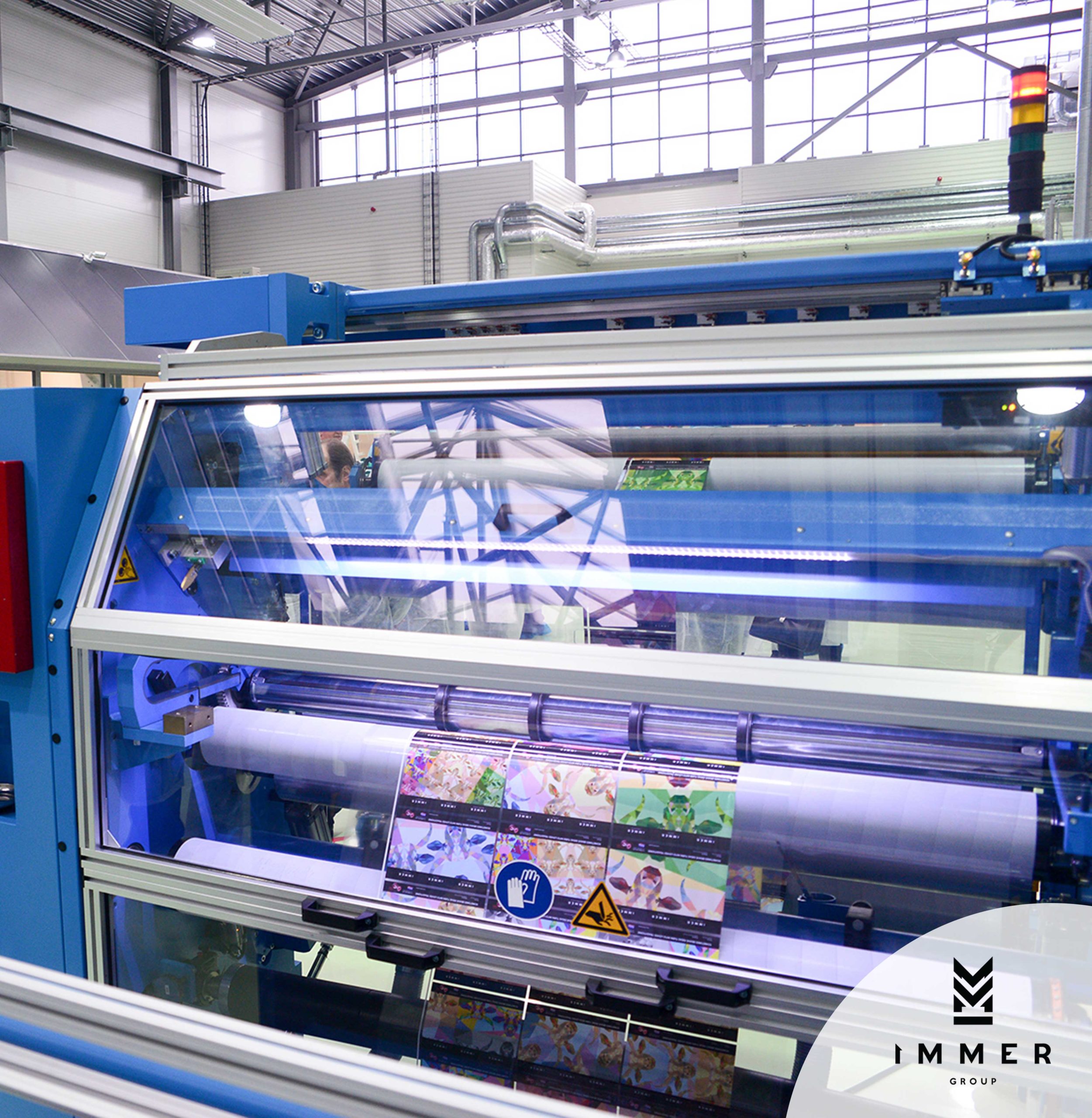 IMMER Group, the largest Ukrainian manufacturer of flexible packaging materials, films and labels, launched a project of complex digital transformation. Among strategic project partners are Lean Projects, a Swiss company, that specializes in developing industrial solutions for printing and packaging, and OntargIT – an international consulting company, Microsoft Gold Certified Partner with ERP and Cloud competencies.
Search the right solution lasted for months, and finally IMMER Group has chosen Microsoft Dynamics 365 platform. The selected solution is designed to boost IMMER Group's integration into the modern digital economy, increase efficiency of internal business processes and improve customer experience, integrate analytics into decision-making process, and provide competitive advantages for expanding sales and attracting new customers.
The project of complex digital transformation will affect all companies of IMMER Group: IMMER Ukrplastic plant in Kyiv, Ukraine, as well as Latvian facilities IMMER Digital (a producer of flexible packaging materials) and IMMER Design Studio. A roadmap for implementing IMMER Group's digital strategy will be developed during the first stage of the project.
"A modern and successful company is not only about quality products and innovative ideas. It is equally important to have effective internal processes, get the most out of existing data and make well-grounded decisions that provide value for our customers. Implementation of ERP is a step to the new level. We have done a lot of internal work to clearly define our needs and choose the best solution. Now IMMER Group, together with our partners, puts double efforts into implementation of the project, striving to become stronger and more efficient."
– noted President of IMMER Group, Irina Mirochnik.
"IMMER Group is a vivid example of how innovation can lead Ukrainian enterprise into the industry leaders. For such modern and technological companies, digital transformation is the next obvious strategic goal. Implementation of solution based on Dynamics 365 platform at IMMER Group will enable leadership team to make decisions based on real data, increase transparency and improve communication between all companies of the Group, make business more flexible and AI-ready. All this, ultimately, contributes to improving competitiveness of the company and prepares it for new challenges of global economy."
– Volodymyr Svyrydenko, CEO of OntargIT, commented on the launch of the project.
OntargIT is a consulting company that develops and proposes innovative solutions aimed to improve the efficiency of enterprise resource management, increasing complex business performance.