Microsoft Dynamics AX 2012 is designed to be powerful, agile, and simple. Consistent with that theme, it is available for on-premises deployments through the familiar Microsoft Server/CAL licensing model. This licensing model provides a revolutionary, yet much simplified, way for customers to purchase an ERP solution. One of the key strengths of Microsoft Dynamics AX 2012 is its focus on individual roles and their needs. Role-tailored design is connected to a simple licensing model, empowering customers to buy the licenses required to meet the needs of their individual users. For customers the benefits are simple and clear: It is easy to understand, buy, and pay for what users need while providing the flexibility to grow or change with the organization as needed.
How Microsoft Dynamics AX 2012 R2 is licensed
Microsoft Dynamics AX 2012 R2 is licensed through Microsoft Dynamics AX 2012 R2 Server license (to license solution functionality) and Client Access Licenses (CALs), to access solution functionality by users or devices.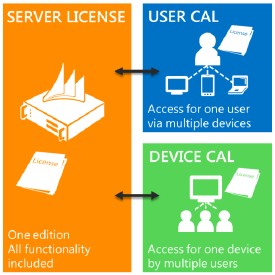 There are four available CAL levels for Microsoft Dynamics AX 2012 R2, each of which grants an increasingly wider spectrum of use rights. This gives customers the flexibility to license the solution based on how their users will use and derive value from the solution.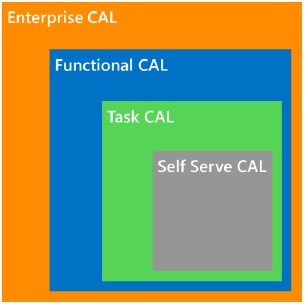 Licensing Additional Software
Licenses for additional software that may be required for the solution, such as Windows Server, Microsoft SQL Server, and Microsoft SharePoint Server and their corresponding CALs are not included with the Microsoft Dynamics AX licenses. They must be acquired separately in accordance with licensing models for those products.