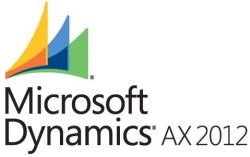 Today, August 1, Microsoft is pleased to announce the wait is officially over: Microsoft Dynamics AX 2012 is now generally available in 25 countries and 23 languages, with more country roll-outs planned in the coming months.
Microsoft Dynamics AX 2012 is "Powerfully Simple" because it has been designed to empower people to anticipate and embrace change, enabling businesses of all sizes to thrive and grow. Through our early adoption programs we already have evidence from customers and partners on the incredible value they are realizing from this latest version.
A powerful foundation of prebuilt industry capabilities and comprehensive, core ERP functionality for financial, human resources and operations management. It supports more than 40 roles within an organization from the shop floor to the top floor in both commercial businesses and public sector organizations. One of Microsoft Dynamics AX 2012 customers, Hydra-Power Systems, is primarily a national distributor of hydraulic and pneumatic systems, but the company also manufactures custom hydraulic manifolds and power units and offers installation and training services. "Microsoft Dynamics AX 2012 provides us with so many new capabilities that are critical for Hydra-Power, so we customize less and remain much closer to the solution's standard functionality," explains Bob Jablonski, operations manager at Hydra-Power Systems.
OntargIT, the Microsoft partner, will start implementation of Microsoft Dynamics AX 2012 solutions whet it is available in Ukraine. The Company unites consultants with broad expertise. Specialization on Microsoft Dynamics AX ensures that you work with strong professionals, that solution is designed according to smart use of standard functionality of the system and applies world-class industrial experience.