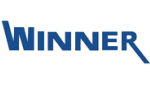 Kyiv, Ukraine, 14th of January, 2011 – IT and business consulting company ONTARGIT, Microsoft® partner, renews long-term complex project to build company management system for Winner Imports based on ERP system Microsoft Dynamics AX. This project foresees creation of centralized integrated system for vehicle and spare parts sale, as well as aftersales service. The future system will cover all logistical and financial processes; sales operations; document flow; planning; division of expenditures; accounting, managerial, and taxation record keeping, planning and personnel development; operational and analytical reports.
Serious attention is paid at ensuring opportunities for dealers. They will be able to place their orders for vehicles and spare parts on importer's web-site, track inventory of models and spare parts on other dealer's warehouses, place warranty claims, track status of all orders and requests, use analytics, etc.
Oleksiy Yashchenko, Operational Director at Winner Import says: "In order to determine a partner for implementation of this project Winner had a tender procedure. ONTARGIT proved to be the most professional and efficient. Company's and project team's previous experience in automobile distribution played a significant role in our positive decision".
The project is divided into several stages in order to improve management and use advantages of the system right after the completion of the first stage (June 2011).
Volodymyr Svyrydenko, Director of ONTARGIT shares: "The foundation for this project's success is a competent well-tuned project team and strong support of this project from management of Winner Imports company, the company that knows how to be a winner in all of its aspirations".
Winner Imports Ukraine is the official importer for Ford, Jaguar, Land Rover, Volvo and Porsche.