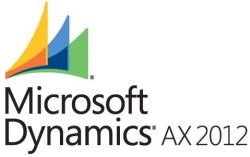 Governments have to balance growing constituent demands with reduced budgets and increased oversight. Leaders must execute on four strategic imperatives: workplace modernization, open government, compliance requirements, and fiscal accountability.
Microsoft Dynamics AX 2012 can help the government execute on these imperatives with a powerful enterprise resource planning (ERP) solution purposely built for the business of government.
Doing more with less requires that the government modernize workplaces and automate business processes. This involves getting the right information to staff members, vendors, and constituents, keeping pace with legislative changes, planning carefully, and effectively delivering services. Maintaining the transparency of information allows agencies to consolidate services and reduce costs. Efficiently creating, tracking, and reporting financial and project data enables governments to meet compliance regulations, control budgets, and operate with fiscal accountability.
The powerful Microsoft Dynamics AX 2012 solution will help to manage finances, procurement, human resources, citizen relationships, funds and grants, and service delivery — all with a low total cost of ownership (TCO) and fast time to value. Integrated workflow and a flexible configuration help increase your agility in responding to changes in the environment and modifying business processes when necessary. An easy-to-use, familiar user experience will give your people quick access to data in familiar tools such as Microsoft Excel, Microsoft Outlook, and Microsoft SharePoint.
The Microsoft vision for public sector organizations is one in which workers easily and securely access specific information and tools they need to perform their individual roles, from a single source: Microsoft Dynamics AX 2012. This unified approach helps governments modernize their workplaces, operate transparently, meet compliance requirements, and maintain fiscal accountability. Microsoft Dynamics AX 2012 reflects our commitment to deliver the full breadth and depth of Microsoft innovation to governments on a unified platform, helping them to realize this vision.
Microsoft Dynamics AX 2012 is purposely built for the business of government: Manage complex regulatory, budget, and grant compliance requirements to optimize the use of taxpayer funds.
Powerful capabilities built to address the unique business needs of government help you increase accountability, transparency, and performance.
Improve delivery of citizen services: proactively track revenues, expenditures, and personnel resources against defined budget objectives. Quickly access real-time information to power your organization's decision making and help control spending.
Empower your people: Increase productivity across multiple organizations with Shared Services. Tailored Role Centers and web pages provide users with instant access to information, help them prioritize tasks, and connect them to key business processes.
Respond to changing requirements and new constituent demands, adapt easily to evolving constituent needs: Integrated customer relationship management (CRM) tools can help you gain deeper insight into citizens' needs. Then you can use this insight to adjust business processes for better service delivery to constituents. Flexible budget controls give you the agility to align resources with budget objectives.
Address legislative mandates will help adapt to changing legislative and administrative requirements with real-time insight and configurable workflows. Manage complex multiyear, multifunded projects and grant requirements for timely reimbursement.
Support transparency and open government: Budget visibility increases organizational transparency and agility, helping you avoid budget overruns before funds are committed. Role-based security enforces better control and accountability.
These and many other features will create an effective system of control of public administration based on Microsoft Dynamics AX 2012.