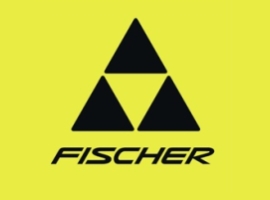 Kyiv, Ukraine, 14th of August, 2012 – Fischer Sports, a leading global manufacturer of sports equipment, will implement the latest version of ERP system Microsoft Dynamics AX 2012 to complexly automate and effectively manage it's operations in the group of companies.
Every year 1850 employees (>460 in Ried, Austria and >1200 in Mukachevo, Ukraine) develop and produce 1.4 million pairs of mountain and cross country skis, mountain boots, poles, as well as one million hockey sticks, cross country bindings, clothing and accessories. Over 80% of the produced goods are exported around the world. Turnover in 2011|12: EUR 184.7 Mio.
For the implementation project and go-live in Austria and Ukraine were chosen the most experienced partners, focused on implementation and support of solutions based on Microsoft Dynamics AX: FWI Information Technology (Austria) and the OntargIT (Ukraine).
"Skis production is complex, innovative and technological process. 85% of the total Fischer production is located in Ukraine. In respect to this we carried out a tender, which resulted in bringing OntargIT to the project implementation as a competent and experienced partner», - Vasyl Andriyovych Ryabich, General Director of "Fisher-Mukachevo".
About Fischer Sports
Fischer Sports is a leading global manufacturer of sports equipment: alpine skis, alpine bindings, alpine boots, cross country skis, cross country boots, cross country bindings, poles, jumping skis, accessories and hockey products. The main manufacturing capabilities are located in Reed (Austria) and Mukachevo (Ukraine). Today the company has sale offices in 39 countries around the world.
About OntargIT
OntargIT, Microsoft Gold Enterprise Resource Planning competency, is IT and business consulting company, focused on deployment and support of Microsoft Dynamics AX based solutions.