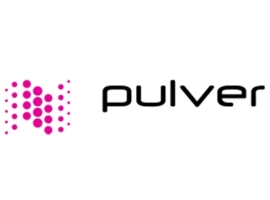 Pulver Kimya being the pioneer in powder coatings manufacturing in Turkey is proud to be the prominent powder coatings supplier in the domestic market since 1988 and in various export market since 1994 with a wide range of high quality products and service. Company goal of transforming into an international player has given us a strong presence in Middle and East Europe as well a Ex-Soviet Republics.
Karani Yılmaz, Information Technology Manager, Pulver Kimya says: "Due to the expansion policy of our company, ERP project was planned in Ukraine. We are using Microsoft Dynamics AX in headquarter. Therefore, we decided to use the same program in Ukraine.
We found OntargIT while searching Ukrainian AX consultant companies on the internet. After the contract was signed, the team leader made an effective plan and process management. Consultants provided continuous support and one to one training. While our software team is doing a part of the work in other countries, very few job we did in Ukraine project. Project finished within one month. OntargIT destroyed all the initial doubts of us. Professional and expert team is the reason of this situation.
We have also decided to work with OntargIT in our Russia AX integration project. I would definitely recommend this consulting firm for Microsoft Dynamics AX projects in those regions."
Pulver Kimya uses a single installation for its production in Turkey and several trading houses. European departments of the company have also been working with AX. Pulver Kimya in Ukraine has a business based on importing companies' products from Turkey, sales and distribution support in Ukraine and Belarus.
Igor Vasуlenko, consulting director of OntargIT: "The original plan included launching a standard software package along with a localization package for Ukraine, while the corporate customizations were decided to be transferred later. Such approach has created the basis for the "quick start". Similar projects rarely face difficulties with localization of the system, but it often takes a lot of time to handle the very corporate customizations. Several days before the launch we also had had to install an updated release to bring in accordance the Pulver accounting and the latest tax law requirements of the CCD inventory control and change in the form of the tax bill".
The result of the Pulver Kimya project is transparency and accountability of business in Ukraine. With the help of Microsoft Dynamics AX CFO can control the material and financial flows online in the same way as in other foreign departments of corporation. When setting the system, the consultants also have taken into account the requirements of corporate accounting, which allows us now to start the project of consolidation setting. Thus the data from Ukraine will be used for daily (cash flow, analysis of advances to customers, trial balance) and monthly (balance sheet, profits and loss statements) accounting of the Group of companies.
"The main reason that stands behind our selection of Microsoft Dynamics AX is the power of Microsoft. Microsoft has made our work easier with their office software and by switching to Dynamics AX; we were not supposed to learn any other new user interface. It was the same like Microsoft office tools. Easy user interface really helped us in a positive way in switching", says Karani Yılmaz.