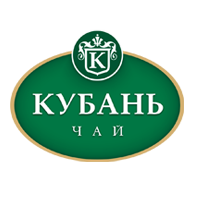 The need for a new effective enterprise solution to optimize and streamline the current business operations – result of further enhancement and their continuous expansion and growth for a modern tea-factory Kuban-Tea in Russia.
Their engagement to the consumers, a modern approach to business, as well as the need to ensure further successful development of the business, prompted the management team of "Kuban-Tea" to optimize its IT-strategy. They decided to replace a number of disparate custom systems with one powerful and modern business process management tool to optimize company's business processes and performance of work units. After a careful analysis of the solutions offered on the market, the choice was made in favour of Microsoft Dynamics AX 2012 - flagship of Microsoft business solutions.
"Kuban-Tea" General Director Kadyr Balayev commented: "We face a great challenge to optimize the management of the company as a whole. Using Microsoft Dynamics AX 2012, we plan to reorganize and optimize the processes of planning and production, to create a single information space for all business units. We are convinced that the chosen ERP system will be providing the best management practices, and we will use them at full power."
The company plans to develop solution based on Microsoft Dynamics AX 2012 in two stages:
1. Automation of business-processes of production and trade.
Within this stage, Microsoft Dynamics AX will be implemented to manage specifications and routes, production accounting, planning and control of production and procurement (MRP); sales; inventory transactions; settlements with suppliers and customers; partially financials and banking operations. During this stage, standard Role centres in Microsoft Dynamics AX 2012 will be activated and tuned. Roles centres will provide quick access to the necessary analytical and operational information, as well as the global system of approvals processes. These modern tools will enable us with more effective and efficient management decisions on an every day and in every workplace.
2. Finance and Budgeting
OntargIT Consulting Director Igor Vasylenko commented: "This project is interesting also, because there are two different types of production: packaging tea and canned products. Still, we need to unify document workflow and approaches in production business processes. It is planned to set up a single point of control over processes based on recommended by Microsoft technologies of integration of AX with mobile applications»
OntargIT will conduct Microsoft Dynamics AX 2012 implementation project at "Kuban-Tea" together with partner-consulting company "Respect Solution".
Sarvan Mammadbayli, Managing Partner at Respect Solutions: "Due to the revolutionary technology of Microsoft Dynamics AX, we will implement the project at the highest level, train users and delegate control of the productive system to experienced experts of the customer's company. The distinctive features of the Dynamics AX has an intuitive interface, corporate portal based on Microsoft Sharepoint,with a  multilevel structure for corporate management, flexible licensing and many other advanced features that will ensure the success of this project."
About Kuban - Tea Ltd.
Kuban - Tea Ltd. is a tea factory, which was launched in 2010. At the present time 300 tons of tea are produced . Kuban-Tea is one of the most modern companies, which in a short time has managed to win the trust of customers as a result of stable and reliable quality products.
For further information please contact
+380 44 38 37 230
This email address is being protected from spambots. You need JavaScript enabled to view it.