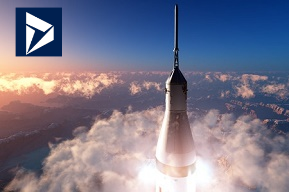 Dynamics 365 – is true could-based business solution, which brings together most effective existing Microsoft software for business with new technology. According to Microsoft, it goes about unified CRM and ERP capabilities by delivering new purpose-built applications that work seamlessly together to help manage specific business functions across Sales, Customer
Service, Operations, Financials, Field Service, Project Service Automation, Marketing, and Customer Insights. Don't get confused – Dynamics AX and Dynamics CRM have not gone, Microsoft has changed name from Microsoft Dynamics AX to Dynamics 365 for Operations and from Microsoft Dynamics CRM to Dynamics 365 for Sales.
At the event, Microsoft representatives and Microsoft partners shared details about new innovative product, how Dynamics 365 improves business productivity, integrates with familiar tools and devices that stimulate improvements of the processes and brings together employees and customers.
At the event OntargIT, Microsoft GOLD ERP Partner, has shared about the transformation of consumer behavior in the retail market, specifically Omni-channel scenarios which can be enabled by Microsoft Dynamics for Operations.
Eldorado, leading electronics retailor on Ukrainian market, has shared experience of selection and business benefits of implementation of Microsoft Dynamics AX, demonstrated complete map of business processes being implemented at Eldorado.
Participants learned about the capabilities and scenarios of successful implementation of Microsoft Dynamics in different industries.
* Dynamics 365 is a next generation of intelligent business applications in the Cloud.
Microsoft Dynamics 365 unifies CRM and ERP capabilities into applications that work seamlessly together across sales, customer service, field service, operations, financials, marketing, and project service automation.