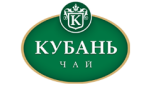 Kuban-tea is biggest tea factory on the south of Russia, which was launched in 2010. Currently it produces 300 tons of tea with full capacity of 500 tons per month.
The main goal of the implementation project was to replace number of legacy systems and workarounds with one state-of-the-art, modern solution to effectively manage two different types of production and support rapid growth of the company.
"Our primary objective was to optimize overall plant productivity. We are convinced that with Microsoft Dynamics AX we get the world's best management practices, and we intend to use them at full capacity."- said Kadyr Balayev, General Director at "Kuban-Tea".
Kuban-Tea selected OntargIT, Microsoft partner was with GOLD ERP competence, to implement Microsoft Dynamics AX 2012 for Manufacturing solution. Using Microsoft Dynamics Sure Step (MDSS) implementation methodology, OntargIT and Kuban-Tea joint team were able to implement the project on time with expected quality and stay on budget. The project was started in December 2013 and after 9 months the system was successfully handed over for commercial operation. It is one year since implemented solution is effectively used at Kuban-Tea.
Igor Vasylenko, Consulting Director, OntargIT said: «The project is specifically interesting because of two different types of production were automated - packing of tea and canned food production. At the same time, we met the objectives to unify documents workflow and business processes in production."
The scope included implementation of Microsoft Dynamics AX for Manufacturing solution, as well as integration with SCADA, control of quality of production, warehouse and logistics operations, including integration with specialized WMS, financial accounting and integration with the accounting system.
An important feature is the implementation of pre-configured in Microsoft Dynamics AX 2012 Role Centers for managers. Use of role centers and integration of Microsoft Dynamics AX with mobile applications allowed us to provide quick access to the necessary analytical and operational information, as well as to the global approval process.
"We are extremely proud to be implementation partner for Microsoft Dynamics AX for Manufacturing solution leading-edge company Kuban-Tea." said Volodymyr Svyrydenko, CEO, OntargIT.